Man sentenced for his role in Washington County teacher disappearance
Aaron Adams pleaded guilty in Washington County Superior Court.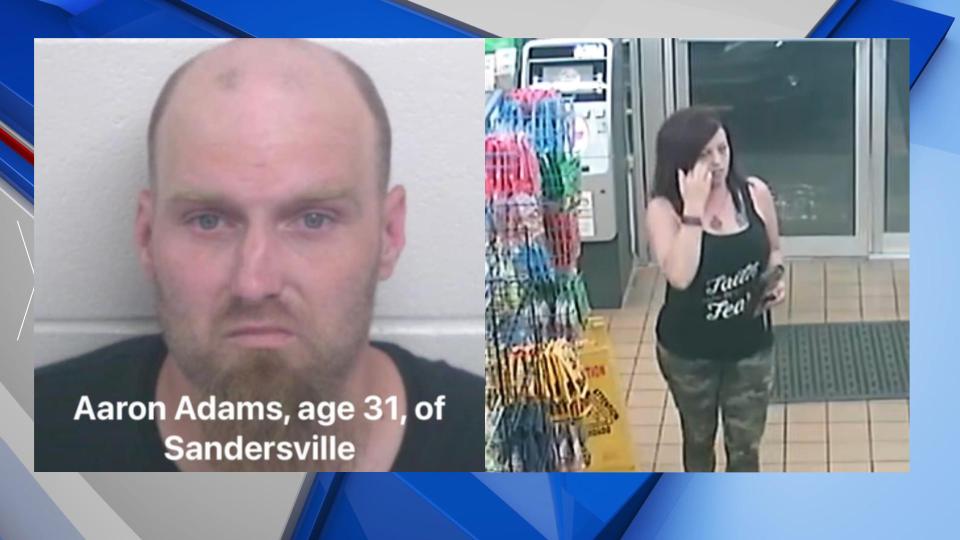 SANDERSVILLE, Georgia (41NBC/WMGT) – A Sandersville man pleads guilty to his participation in the disappearance of a Washington County teacher.
District Attorney Tripp Fitzner says Aaron Adams pleaded guilty on Tuesday to his role in the disappearance of 46-year-old teacher Tina Prince.
Prince was reported missing in late May 2021. Her family says she was eating at a restaurant when she received a call and left. According to the Washington County Sheriff's Office, Prince met Adams at a nearby Walmart. Search crews found her body along Pleasant Grove Road outside of Sandersville a few days later.
Adams was charged with one count of concealing the death of another and six counts of false statements. He was sentenced to 40 years, serving 35 consecutive to the sentence he is now serving which will end in 2027.
"Obviously, there is nothing that the criminal justice system can do to make Ms. Prince's family whole," Fitzner stated in a social media post. "They lost someone whom they loved fiercely. We do hope that this gives the family some much needed closure and would ask everyone to keep them in your prayers."
Fitzner says this is a non-negotiated plea, meaning he did not plead guilty pursuant to an agreement with the State.