Macon construction camp teaches girls career options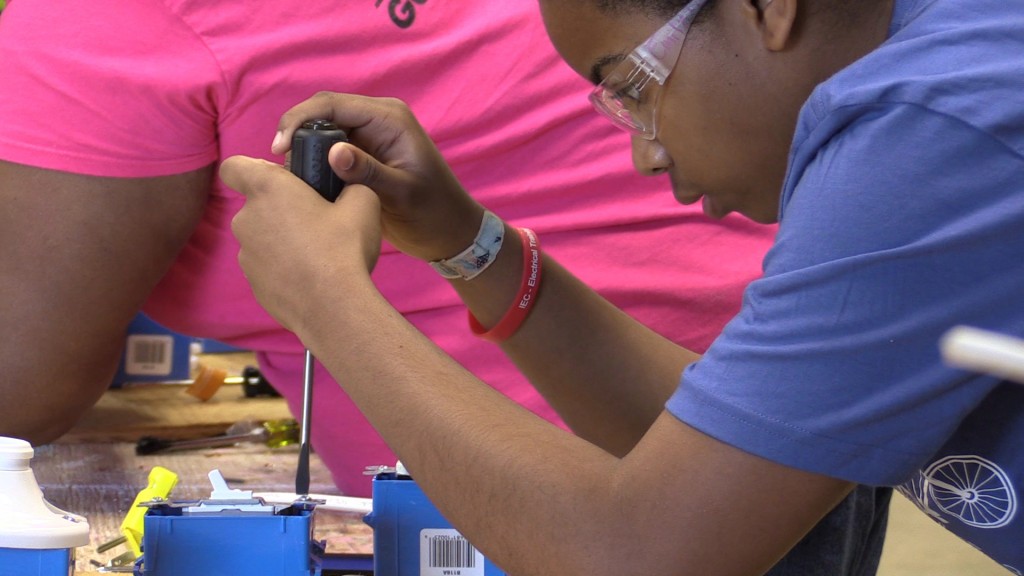 MACON, Georgia (41NBC/WMGT) – A few girls in Macon are learning jobs in construction aren't just for men.
The MAGIC Camp has made its way to Bibb County for the fifth year.
MAGIC stands for Mentoring A Girl In Construction.
It's a nationwide free, one-week day camp designed to offer teenage girls the opportunity to learn about the employment available to women in the construction industry, according to the camp's website.
It also gives girls a hands-on training in basic construction skills.
"Girl power. Girls can do this as well as guys. They had no one in the past to tell them that they could," said Renee Conners, the National Executive Director of MAGIC Camp.
The girls will learn carpentry and electrical skills during their time at the camp.
Second and third year students are working on a carpentry project for a silent auction.
"I really like building things and saying, wow, I built this or I built that," said third time MAGIC Camper Zahaai Stallworth.
Holding a hammer, you won't see any of these girls scared to break a nail. At least, not on their hand.
"I think when its girls, I concentrate better. I can focus on doing this because it's something I want to do and the girls help to motivate you," explained Stallworth.
Conners said they're starting to see familiar faces every year.
"Which is really good because those are the girls that we're reaching out to and touching and changing their minds about their future career choice," said Conners.
That's the entire point of the camp.
"We see the shortage in the labor or work force of tomorrow so we're trying to build a female workforce of today," explained Conners.
Thursday and Friday the girls will be learning how to weld.