Macon-Bibb asks state for extension to close inert landfill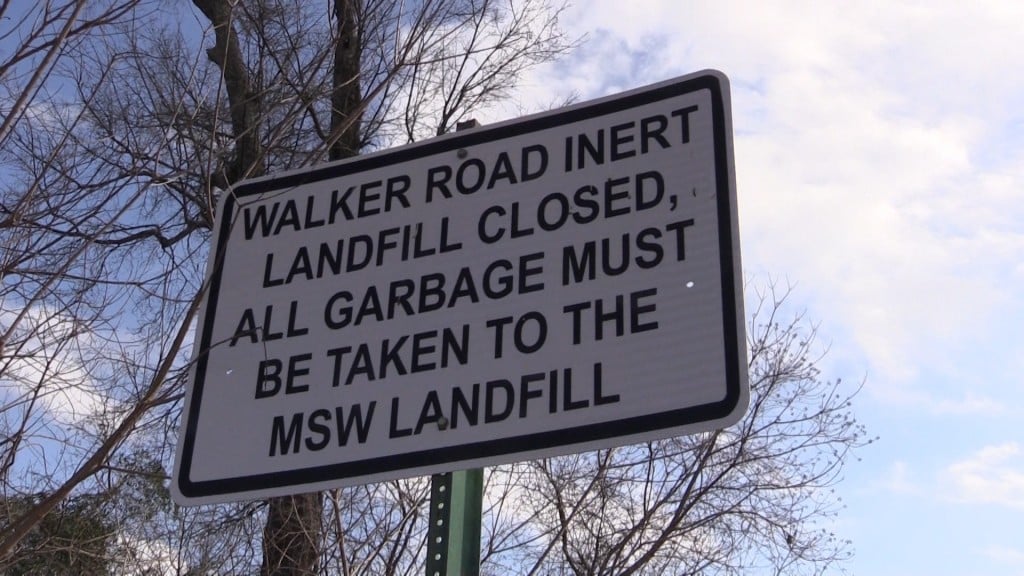 MACON, Georgia (41NBC/WMGT) – Macon-Bibb needs more time to close its inert landfill. The county is asking the state for an extension. The original deadline was February 18.
"We knew by the time the engineering plans [were finished] and the bids [were in], that we would have to have an extension because that is a very short period of time considering the fact that we don't have any dirt on the site," explained Solid Waste Director Kevin Barkley.
In September, the state told the county it needed to close the landfill by February because it didn't meet new regulations. An inert landfill holds yard waste like bricks, concrete and tree limbs.
"Because of the site location down there. There were several reasons why they cited we could not continue to operate," recalled Barkley.
The main reason Macon-Bibb won't close the landfill in time is because the Solid Waste Department has to import dirt to cap it. The county is waiting for bids from companies that are willing to do the job. The company the county chooses to close the landfill will level the entire site. Then they will need to put about two feet of dirt on top of it. The county will also need to change the land's deed to reflect that it was formerly an inert landfill.
Barkley estimates the closure to cost just over half a million dollars.
"We're getting that money through the Macon Water Authority. They had put aside some money to close the landfill so they're offering to pay that for us," explained Barkley.
The county sent a letter to the Environmental Protection Division asking for an extension and is waiting for a response. In the meantime, the Solid Waste Department is still moving forward with the closure. Barkley expects it to be finished by November. He wasn't sure if there would be any consequences for missing the initial closure deadline.