How to have healthy, enjoyable Cinco de Mayo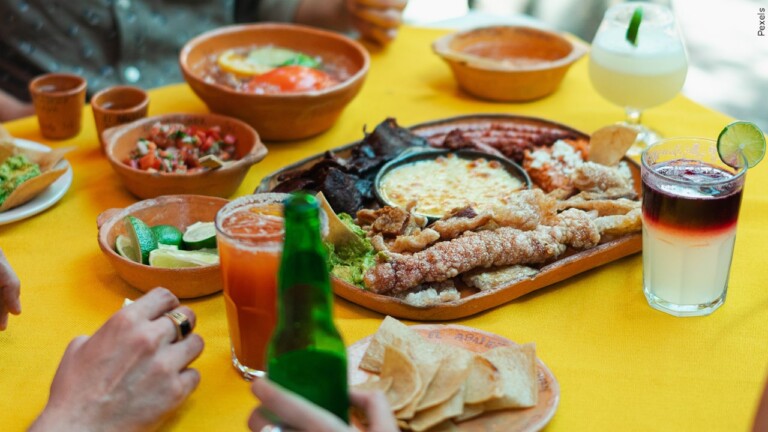 (CNN)- It's Cinco de Mayo, a day when Americans celebrate Mexican culture with food and drinks, but it's also a time when many tend to overindulge. Registered dietitian Julia Zumpano from the Cleveland Clinic suggests ways to celebrate this holiday a little healthier without missing out on the fun.
Zumpano advises being mindful of what you choose to eat, especially when snacking. She recommends avoiding or limiting high-calorie snack foods like chips and queso and focusing on having a real meal. Mexican cuisine offers many opportunities to eat veggies, so try to fill your plate with lettuce, tomatoes, and different types of salsas or fajitas. When it comes to protein, leaner sources like chicken, turkey, shrimp, or fish are better options than red meats.
If you plan on enjoying a margarita, Zumpano says to do so in moderation and consume lots of water. Avoid pitchers of drinks and opt for lighter cocktails like a fresh or skinny margarita made with lime juice, liquor, a small amount of simple syrup, and ice.
For those celebrating at home, you can also limit your intake of added fat by choosing low-fat or fat-free versions of cheese, sour cream, and refried beans. You can also swap out the sour cream for low-fat plain Greek yogurt and limit the oil you consume by cooking with an oil spray.
While it's important to enjoy yourself, Zumpano emphasizes that you don't have to go overboard to celebrate Cinco de Mayo. By making mindful choices, you can have a healthier and enjoyable celebration.