Houston County State Court Clerk fails to publish DUI pictures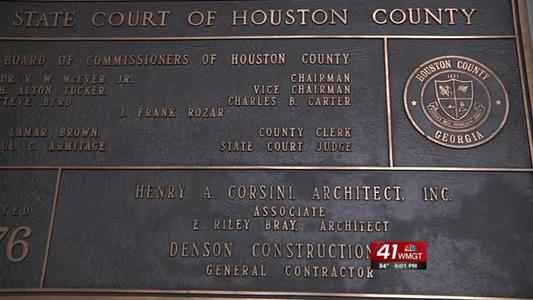 CENTERVILLE, Georgia (41NBC/WMGT) — The state court clerk of Houston County, Kendra Simons, admitted she hasn't been following Georgia law since 2011.
41NBC filed an open records request with Simons' office to find out how many second or more offenders have been convicted since 2011. That request showed there were more than 130 people convicted.
According to Georgia law, those people were supposed to have their pictures printed in the legal organ of the county, as part of their sentence. The last time a person's picture was printed in the legal organ, which is The Houston Home Journal, was March 23, 2011.
Simons, who was appointed by Governor Deal in 2011, admits she hasn't been publishing the pictures for more than two years.
"When I was appointed it was just a complete oversight. It was just a mistake on my part by not following through and making sure that it was being done," said Simons.
She has been working in the clerks office for 15 years, but Simons says when she wasn't in charge, publishing the pictures in the paper wasn't part of her job description.
In addition to the photo in the paper, Georgia law also requires that when a person is convicted of DUI more than once, they have to pay $25 for the publishing fee.
Simons says the money doesn't come directly to the clerk, and the fines she collect come in as a lump sum.
"It's not really collected in our office because they have to go through probation… So it's not exactly broken down," said Simons.
Since the last publication in March 2011, Simons says all the money was collected for the more than 130 offenders, and it is in the Houston County Commissioners general fund.
"There's no money missing. All the money's there. There's no issue with anything like that… There was just a mistake on my part… It's been corrected," said Simons.
Georgia law does not say what or if there is a consequence for Simons not publishing the pictures.
Simons said the situation is being addressed. She said she has been in contact with the county attorney and Houston County Commission Chairman Tommy Stalnaker about the issue.
41NBC reached out to the county attorney and Chairman Stalnaker, and have not heard back from either one.