Houston County hosts undefeated Peach County at Freedom Field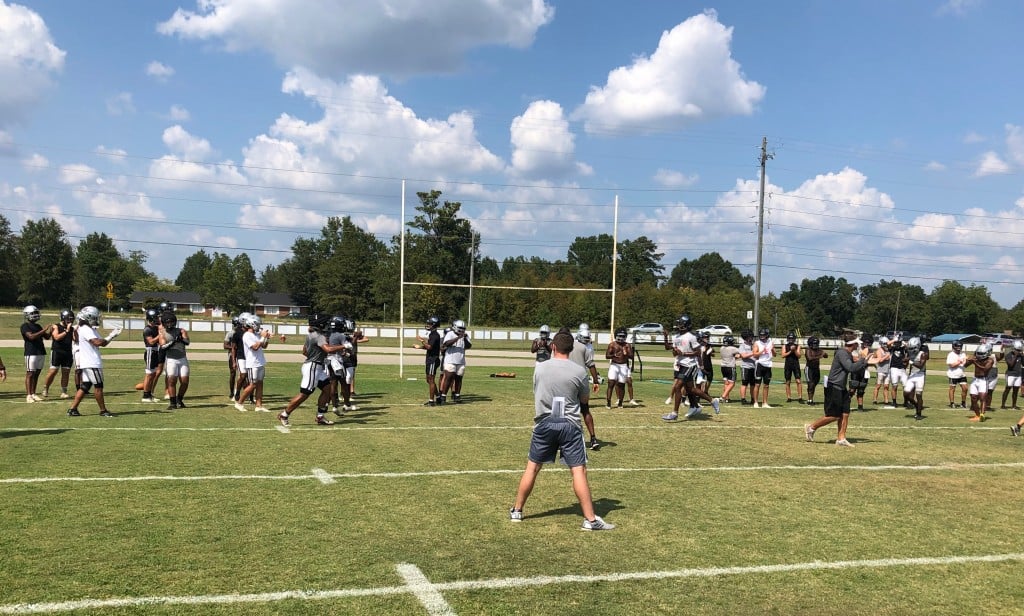 WARNER ROBINS, Georgia (41NBC/WMGT) – The Houston County Bears are gearing up for their Friday night game against Peach County.
The Bears are off to an excellent 3-0 start, and have already won more games this season than the last two seasons.
They went 2-8 in both 2017 and 2018, and 0-4 in Region 1 6A both years, as well.
The Bears are averaging 40 points per game on offense, while their defense is giving up a little over three points per game.
They blanked Rutland 54-0 last week, but have a much taller task this week. They're up against a Peach County squad they lost to last year, 49-14.
Head football coach Ryan Crawford spoke about the upcoming game.
"It's one of the first big games we have on our schedule," said Crawford. "You know, we believe Perry was a big game for us, but that was on the road at their place, and this is another chance to play at our place, and a great atmosphere.
"Football means a lot in middle Georgia, and there's a lot of great coaches, a lot of great players and programs around here. We're fortunate to play a lot of them, and this is just the first one. Peach is a great football team, and our kids are excited about the challenge."