Heavy rain on the way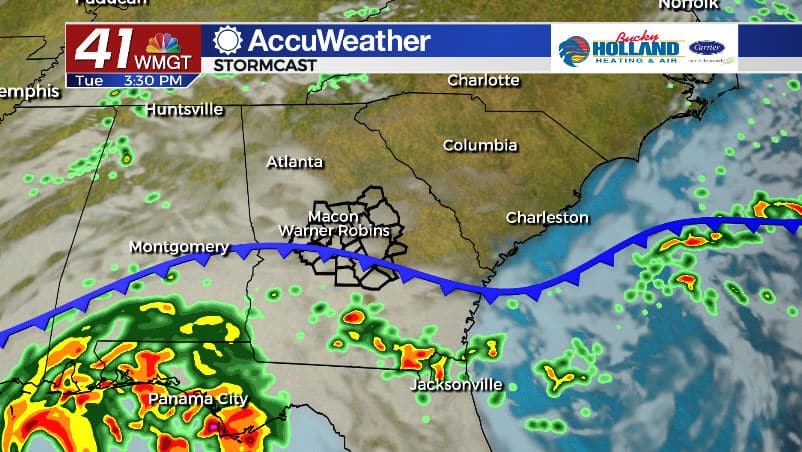 MACON, Georgia. (41NBC/WMGT)- We stay mostly quiet today before impacts from Hurricane Sally will be felt here in Middle Georgia.
TODAY.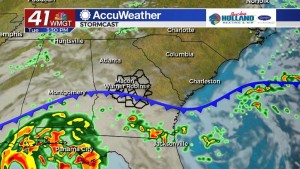 Mostly cloudy conditions will be present through the day. Added cloud cover combined with an easterly wind will keep temperatures this afternoon in the low to middle 80's. Isolated showers are possible as well. Overnight lows will fall into the upper 60's and lower 70's.
TOMORROW.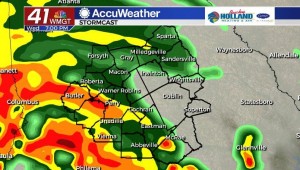 We could begin to feel impacts from Hurricane Sally as early as tomorrow afternoon. Heavy rain will be our main concern as 2-4″ of rain is possible in our area. The greater rain totals right now look to be north and west of Middle Georgia. As with any landfalling tropical system, the threat for a brief spin up tornado is possible. The threat is low, but not zero so make sure to stay tuned.
EXTENDED FORECAST.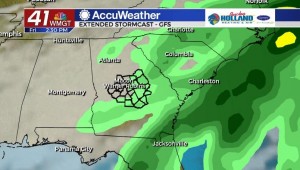 The remnants of Sally will move out on Friday and that will set us up for a gorgeous fall-like weekend. Behind a cold front on Friday, temperatures will only be topping out in the middle to upper 70's through early next week. Morning lows will be in the mid to upper 50's.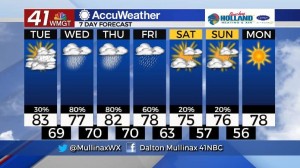 Follow Meteorologist Dalton Mullinax on Facebook (Dalton Mullinax 41NBC) and Twitter (@MullinaxWX) for weather updates throughout the day. You can also watch his forecasts Monday through Friday on 41NBC News at Daybreak (6-7 a.m.) and 41Today (11 a.m).