Gun Shop Burglary in Bolingbroke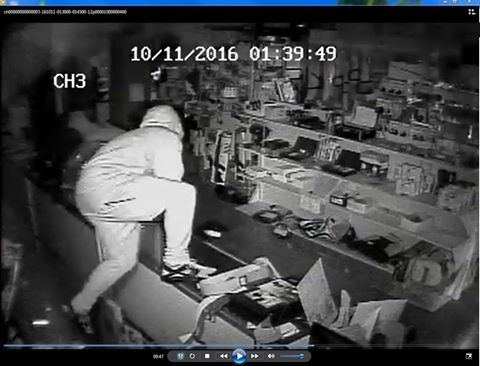 BOLINGBROKE, Georgia (41NBC/WMGT) – The Monroe County Sheriff's Office is investigating a burglary that happened early Tuesday morning.
The incident occurred at Ventures Guns and Stuff on Rivoli Road in the Bolingbroke. The burglars threw a large piece of asphalt through the front glass door and ran inside. The store's surveillance shows two people running in and taking a variety of handguns and long guns worth thousands of dollars.
The burglary lasted about two minutes before the two left the store and jumped in a black sedan.
Owner, Laura Giles, is upset about the burglary but is more worried about the safety of others.
"You're angry. You stew in a little bit, but guns can be replaced. Guns can be found," Giles said. "Our greatest concern is that they'll get into the hands of somebody who doesn't need to have them and they may hurt someone."
This is the second gun burglary that has occurred in Middle Georgia within the last couple of weeks. Officials are looking into both incidents to determine if they are related.
If you have any information regarding the burglary, contact Macon Regional Crime Stoppers at (478) 742-2330 or the Monroe County Sheriff's Office Criminal Investigations Division at (478) 994-7043.