Freeze warnings in place before end of week warm up
Good Evening!
We made it to the 60's today here in Middle Georgia, but tomorrow is looking much cooler.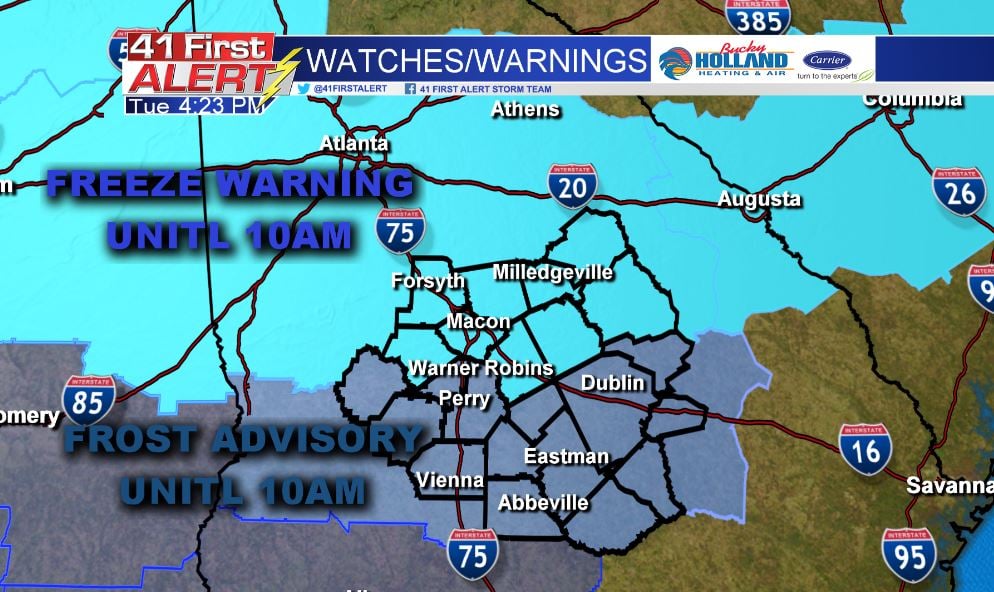 We start the day under a Freeze Warning or Frost Advisory depending on where you are located, but quickly warm up. Unfortunately we don't warm up that much…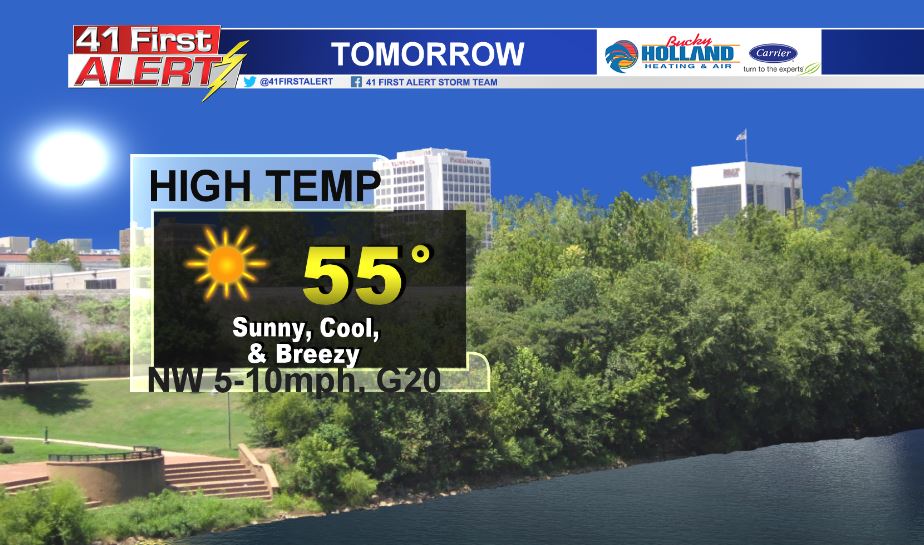 The breezy conditions hang around as the last of the cold air sticks with us for just one more day as the Nor'easter makes it's exit. We will be staying dry through the end of the week so you can put the umbrellas away at least until Friday Night.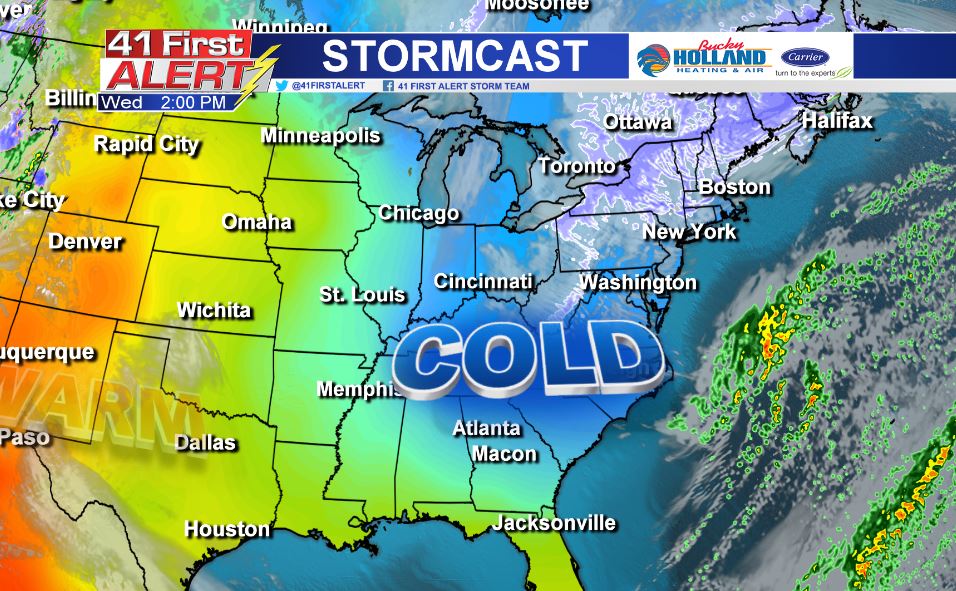 The first weekend of the Cherry Blossom Festival is looking pretty damp as rain moves in to start the weekend. The heaviest rain is expected to move in Saturday (St. Patrick's Day), but scattered showers hang around through Sunday, so just plan to bring a poncho to the CBF parade!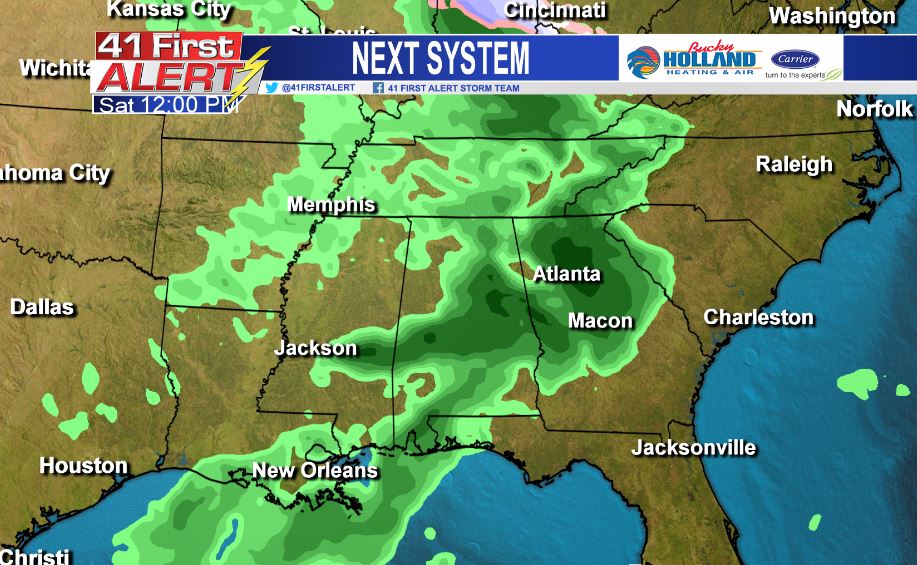 Have a great night and stay warm!
Chief Meteorologist Cecilia Reeves