Fort Hawkins Foundation to reopen doors for Macon's Bicentennial
The Fort Hawkins foundation is set to reopen its doors to visitors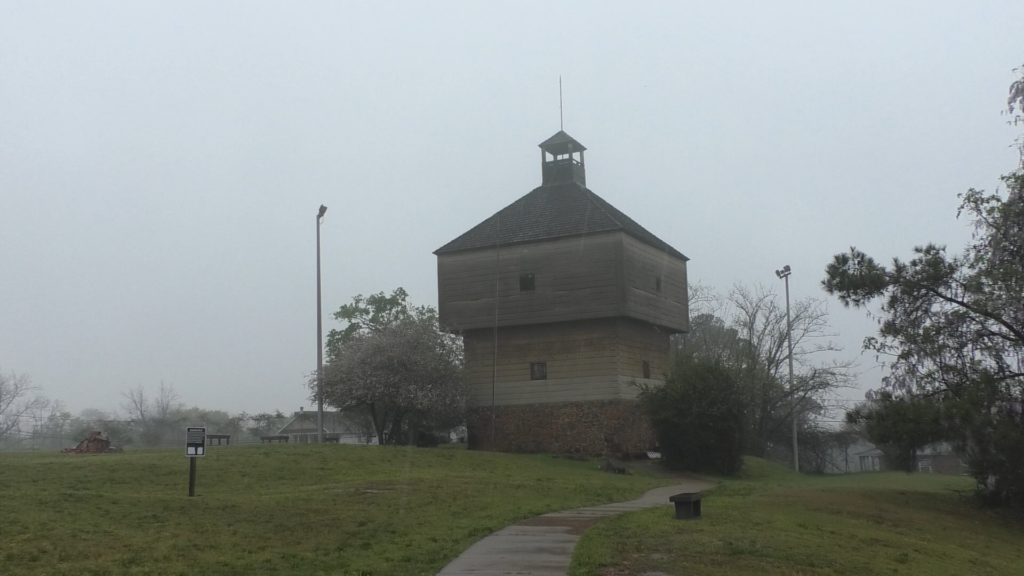 MACON, Georgia (41NBC/WMGT) – The Fort Hawkins foundation is set to reopen its doors to visitors in honor of Macon's bicentennial. The historic site, located in east Macon, will provide a re-education of its history in a unique way.
The original fort, built between 1806 and 1810, has been part of Macon's history from relations with the Muscogee Indians to the War of 1812. According to Macon historians, the city's history cannot be told without mentioning the fort's history.
Fort Hawkins Foundation board member, Sandra Darby, spoke about the importance of educating the public about the fort's history.
"A lot of people don't know about Fort Hawkins," Darby said. "We want to educate the children about Fort Hawkins, because there's so much history, and it is the birthplace of Macon."
The fort is set to reopen after being closed for about two years during the COVID-19 pandemic. The foundation came up with the unique idea to run a podcast to educate residents about the fort's history.
"It's very important to the history of what was going on, not only in this part of the country but in the United States itself back then," owner of Middle GA Podcasts Ben Sandifer said.
Sandifer expressed eagerness to start the project and re-educate residents about the fort's forgotten history.
"It gets kind of lost with all the other historic sites and attractions that there are to see in Macon," Sandifer said. "And nothing against any of them, they're all wonderful, but Fort Hawkins belongs right there on the list with all the others."
The podcast will include discussions on the fort's history, what advances the foundation is making to the site and even interviews with Colonel Benjamin Hawkins himself.
"I have portrayed many historical characters over the years," Colonel Hawkins interpreter and former Chairman of the Fort Hawkins Commission, Marty Willet, said. "This was an awesome character to try and portray and share."
Willet emphasized the importance of teaching the fort's history during the Macon-Bibb Bicentennial.
"I'm proud to see it's going to continue and be better understood and better celebrated in the future," he said.
The grand re-opening of Fort Hawkins will take place on Saturday, March 25. Click here to listen to the podcast.