Donate items to Daybreak during Sunday's Macon Mayhem game
The Tighty Whitey Toss benefitting Daybreak will take place during Sunday's game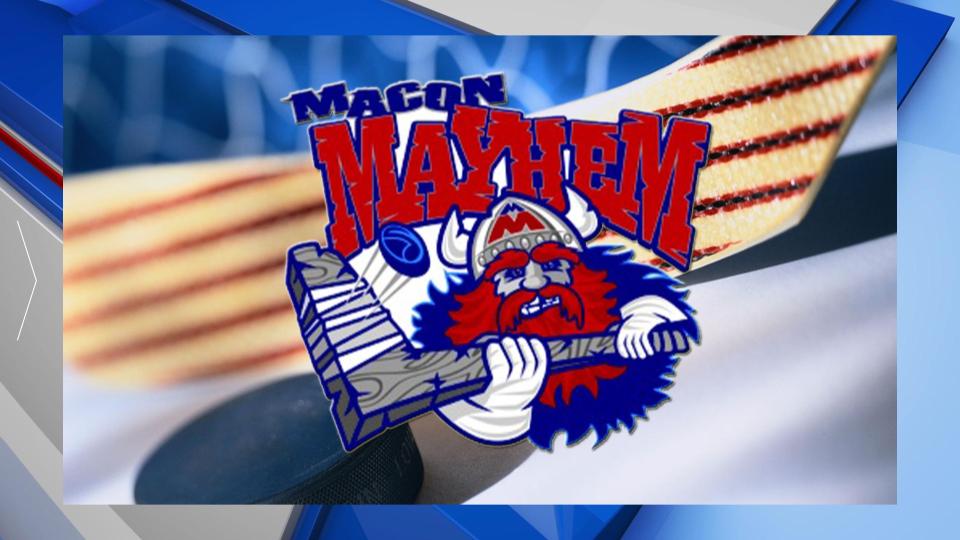 MACON, Georgia (41NBC/WMGT) – The Macon Mayhem is partnering with Daybreak Day Resource Center to help collect items for Macon's homeless community.
On Sunday, January 22nd, the Mayhem host the Knoxville Ice Bears at 4:00pm. The Tighty Whitey Toss benefitting Daybreak will also take place during the game.
Fans attending Sunday's contest are encouraged to bring items to donate before the game as well as during intermission. Some of those items can be thrown on the ice during intermission. They include:
T-Shirts
Underwear
Towels
Washcloths
Socks
Ponchos
Scrubs
Blankets
Items that can be donated in the lobby before the game include:
Canned Fruit
Breakfast Bars (soft)
Vienna Sausages
Sandwich Crackers
Powdered Lemonade
Cough Drops
Cold/Cough Medicine
Eye Drops
Tylenol & Ibuprofen
Small Toiletries
Shoes
33 Gallon Lawn Bags
Please make sure all donated clothing items are new and unworn.