Cooler Air On The Way!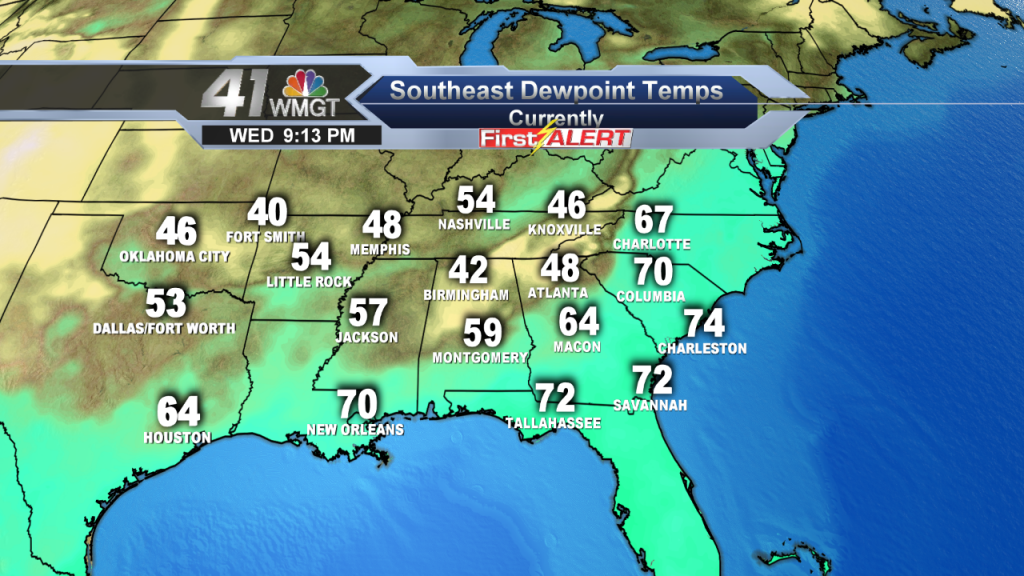 Good Evening!
Hope you enjoyed the 90's today, because we are seeing a pretty decent cool down beginning Thursday! As a low moves in from the Great Lakes we will see much cooler drier air make its way to Middle GA. Dewpoints (a measure of humidity) are already lowering in areas like Atlanta and Birmingham. We should see that same less humid air move in for Thursday making it feel much more comfortable
The coolest air should be in place by Thursday evening leading to lows dropping into the 50's! It will also be a little bit on the breezy side.
The other big weather maker we are watching is Tropical Storm Matthew which is currently moving West with winds around 60 mph. Right now the forecast takes the storm up towards Cuba, but we will still have to wait for further forecasts to see if this will have an effect on our weather heading through next week.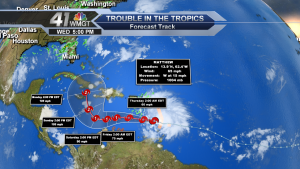 Have a great rest of the week!
Cecilia Reeves
Chief Meteorologist