Cool and rainy Wednesday
Rain and storms have moved into Middle Georgia this evening, bringing heavy rain to parts of the area.
As the line has stalled over Middle Georgia, we could see some areas of Middle Georgia could see over 3″ of rain over just a period of a few hours.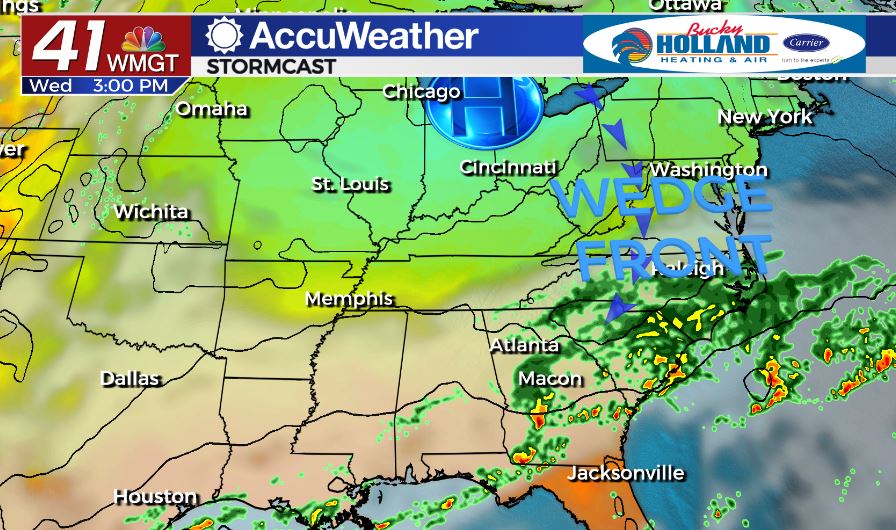 If it wasn't enough that we are seeing heavy rain now, more rain is on the way through tomorrow.
A wedge front will be building into the area as well, making for a cold and rainy day with highs that will be limited to the 60's for most of us.
Scattered showers will continue for Thursday, before finally moving out on Friday.
Rain totals will range from 1-2″ for most of us between now and Friday morning.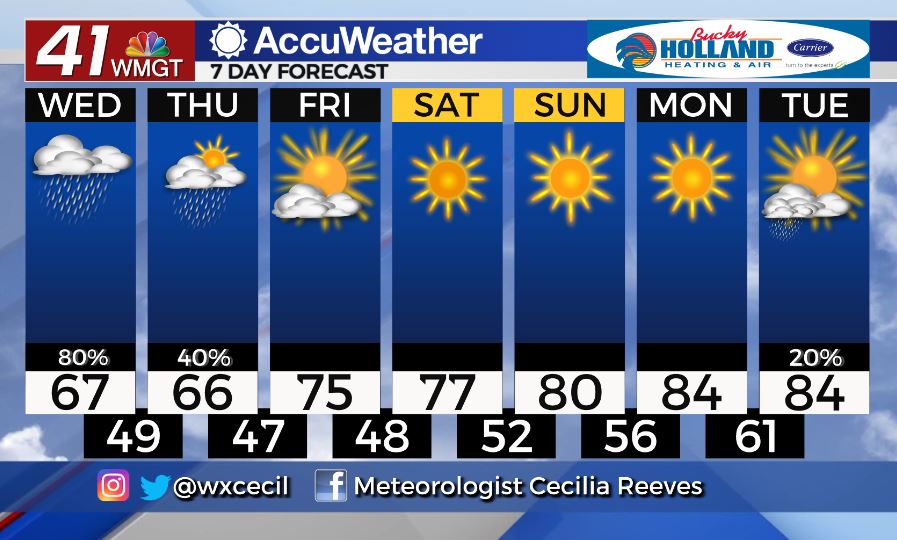 We will be warming back to the 70's and 80's over the weekend as sunshine returns to the area, so at least the weekend will be nice.