Chilly week ahead of Cherry Blossom Festival
Good Evening!
The clouds and rain are gone, but cold air is here to stay for a few days.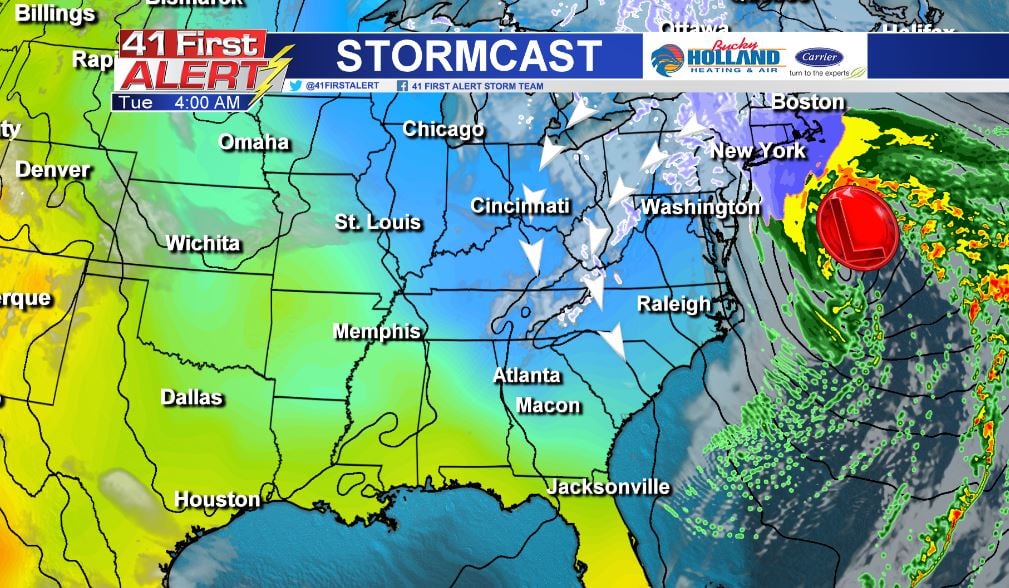 The Nor'easter moving up the east coast is leaving very cold air in its wake. Temperatures today only make it into the 50's and are expected to stay there for much of the rest of the week. We are even looking at some very cold overnight conditions including a freeze watch across Middle GA beginning Tuesday night.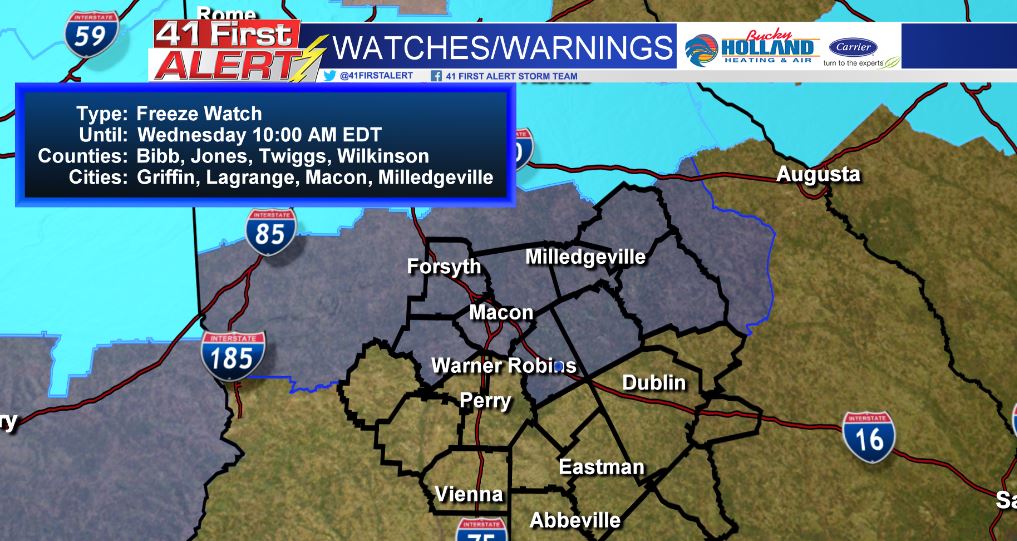 Despite the cold, the sun is here to stay for the rest of the week as well. Through tomorrow expect breezy conditions with gusts up to 20 mph.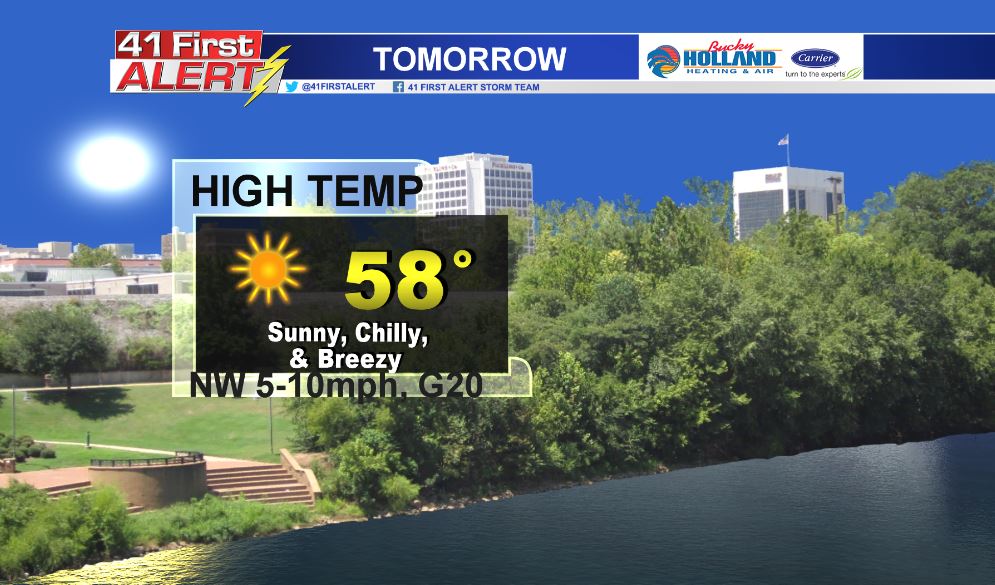 The attention is really on the weekend with the Cherry Blossom Festival kicking off! Unfortunately for party goers on Saturday and Sunday, rain looks like it could crash the party and potentially the parade! We will keep you updated as the forecast evolves.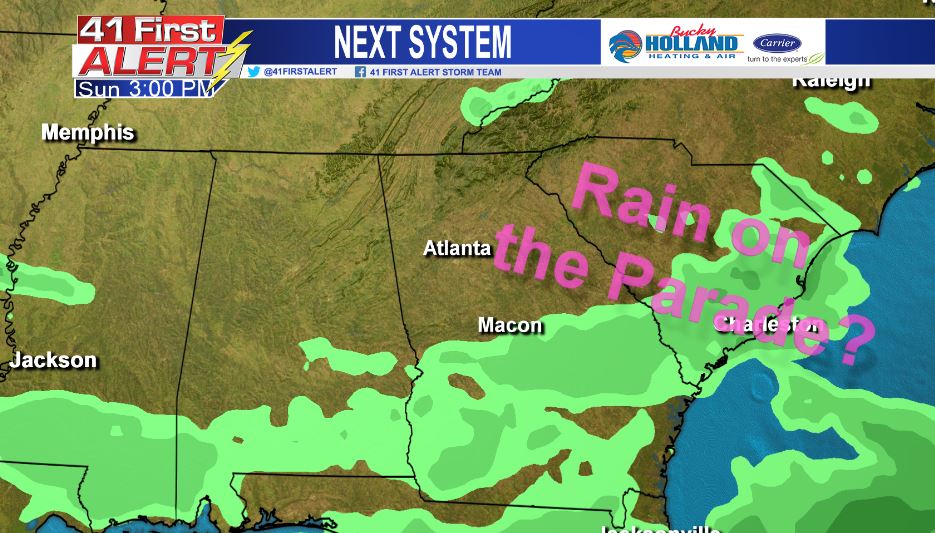 Despite the cold it should be a nice week! Enjoy it before the next rain chance moves in on Friday night!
Chief Meteorologist Cecilia Reeves