Championship race of Atlanta Motor Speedway's Winter Flurry postponed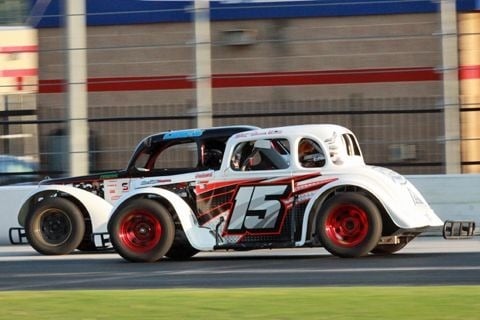 HAMPTON, Georgia (AMS RELEASE) – The championship race of Atlanta Motor Speedway's winter Legends and Bandolero racing series, Winter Flurry, has been postponed due to rain. It has been rescheduled for April 19.
The race will be the final one of the 2013-14 Winter Flurry season on the 1/4 mile "Thunder Ring" that is comprised of a total of eight different feature races. Season points champions in all Winter Flurry divisions will be determined following the completion of all events on April 19.
During Winter Flurry events, spectators are afforded the opportunity to access the garage area with an infield spectator ticket for just $12 for adults, $5 for children ages six through 11 and is free for children ages five and younger. Driver registration for Winter Flurry is only $25 per race.
To get behind the wheel and test drive a Legends machine, or for more information about Legends racing, call Legends of Georgia director Dwight Pilgram at (770) 707-2977 or visit www.legendsofga.com
.