Bridges, Lawrence named SoCon Player, Freshman of the Year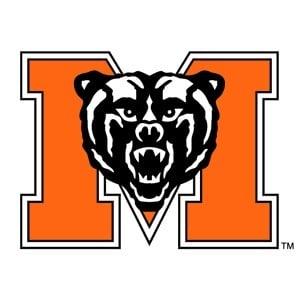 MACON, Ga. (MERCER ATHLETICS) – Precious Bridges and Kahlia Lawrence have been named the Southern Conference Player of the Year and Freshman of the Year, respectively, as announced by the league office on Tuesday.
Bridges was also a First-Team All-Conference selection and Lawrence was named to the All-Freshmen Team, as voted on by the league coaches. The pair earned the same distinctions in the media voting as well.
Bridges led the league in scoring, averaging 20.2 points per game in Mercer's first season in the Southern Conference. She is the first SoCon player to average at least 20.0 points per game since Chattanooga's Alex Anderson averaged 20.5 points per game during the 2006-07 season. The senior also ranked third in the SoCon this season in both assists per game (3.8) and assist-turnover ratio (1.7) and led the league in minutes played at 38.3 per game.
Bridges accounted for the three highest single-game point totals by a SoCon player this season and was the only player to have multiple 30-point games this season. The native of West Palm Beach, Fla. totaled a league-high 43 points against Saint Louis on November 28 while also racking up 33 points twice. She was named the SoCon Player of the Week three times and was the SoCon Player of the Month for November, December and January.
Lawrence had a standout freshman campaign, averaging 13.5 points per game to lead all SoCon freshmen in scoring this season. She added 5.3 rebounds per game, the fourth highest average by a SoCon freshman, and shot 80.0 percent (72-of-90) from the free throw line, ranking fifth overall and leading all freshman. She scored a career-high 26 points against Wofford on Feb. 16, the second highest single-game total by a SoCon freshman this season.
Mercer earned the number three seed for the SoCon Tournament after defeating Samford on February 28th in the regular season finale. The third-seeded Bears will face the No. 6 seed Wofford on Thursday, March 5. Tipoff is set for 6:45 p.m. at Kimmel Arena.
For more on Mercer Athletics, visit MercerBears.com.