Bittick and Freeman battle it out in run-off for Monroe County Sheriff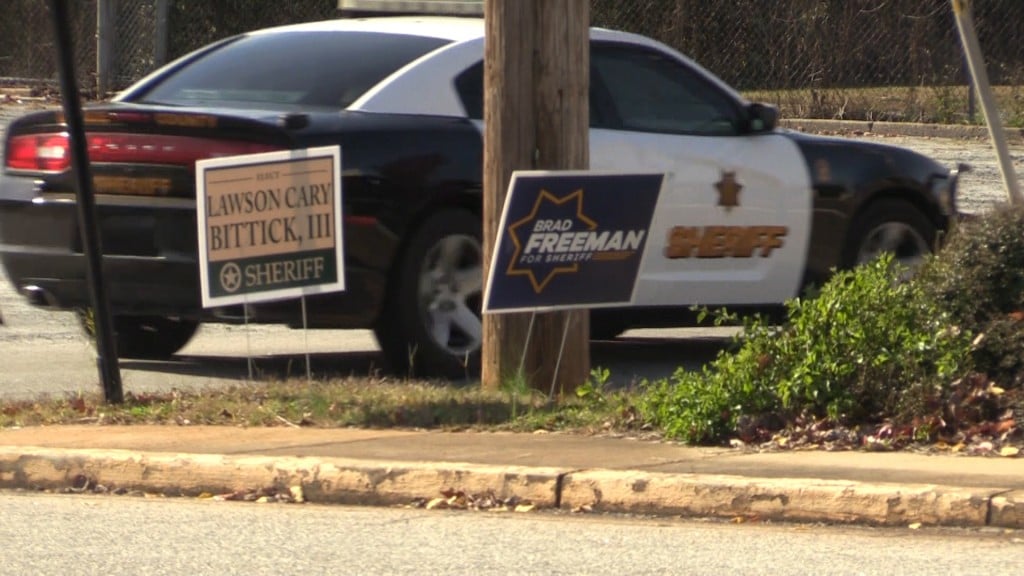 FORSYTH, Georgia (41NBC/WMGT) – As early voting continues, the race for sheriff is still on in Monroe County with two candidates now in a run-off for the position.
Six candidates vying to become Monroe County Sheriff are now down to two.
"In Monroe County over the last 90 years with the exception of an 8 year period there's been a Bittick or direct family member of my own (in charge)," said Lawson Cary Bittick III
Bittick, a lieutenant with the sheriff's office and the son of the last elected sheriff, is up against a 30+ year vet with the department, Brad Freeman.
"I've been employed with the sheriff's office for 32 years I'm a captain up there now. I've been assigned to many special events the G8 Summit in Sea Island, I was assigned to the Olympics in the summer of 1986," Freeman told 41NBC.
Bittick says he plans to use his youth as an advantage to move the sheriff's office into the age of technology.
"I'm the generation that's going to be taking the helm of law enforcement. I'm better in tune with technology. I want to make it a little bit easier for both the victims of crimes and the deputies themselves to take reports and receive reports perspectively," he explained.
Freeman says he also wants to upgrade technology but creating a crime scene unit within the department is another big goal.
"We're very fortunate in Monroe County that we have very few violent crimes but a crime scene unit can be used for a host of things. It can be used for accident reconstruction and it can also be used to help solve burglaries and thefts," Freeman said.
41NBC asked Freeman and Bittick what they believed the biggest issues were in the community. Both say hiring more deputies is a top priority.
Though they're anticipating about half the turn out of midterms, they're hoping enough people will make it to the polls.
So far, more than 1,500 people have voted in Monroe County. Early voting ends on Friday and election day is this upcoming Tuesday, December 4th.