Bibb Sheriff's Office looking for man allegedly involved in Friday stabbing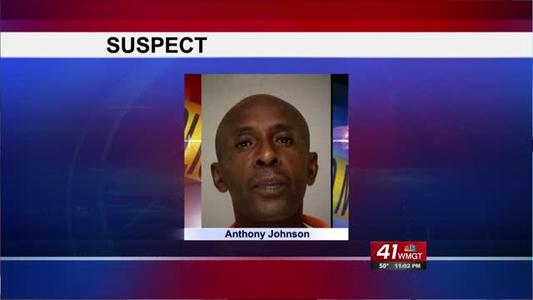 MACON, Georgia (41NBC/WMGT) – The Bibb County Sheriff's Office is looking for a man they say was involved in a stabbing Friday night.
It happened around 7:30 in the 3000 block of Ada Street.
It was reported that 54-year-old Anthony Johnson was arguing with his wife, 46-year-old Felicia Johnson, when at some point he stabbed her with a large knife, cutting her on the left side of the face and the back of the head.
Anthony ran out of the house and went west on Ada Street. Felicia was taken to the hospital, where she is in stable condition.
Investigators have put out a warrant for Anthony's arrest on the charge of Criminal Attempt to Commit Murder. He also has four other warrants that are not related to this incident.
Anthony Johnson is around 5'11" and weighs about 170 pounds. He was last seen wearing a black jacket, green shirt and blue jeans.
Anyone with information is asked to call the Bibb County Sheriff's Office at 751-7500 or Macon Regional Crimestoppers at 1-877-68CRIME.