Bibb deputies arrest man suspected of trying to rob Papa John's
MACON, Georgia (41NBC/WMGT) — Bibb County Sheriff's deputies arrested a man suspected of trying to rob Papa John's Pizza. Deputies say the incident happened around 10:46 p.m. on Gray Highway.
Authorities identified the suspect as 24-year-old Corey Deshawn Stewart.
Deputies say that Steward reportedly walked into the store. The cashier asked him if he had an order, but Stewart responded "no."
Afterward, deputies say Stewart threatened to shoot up the pizzeria if he didn't receive any cash. After not receiving any money, Stewart walked into the restroom.
Authorities say while Stewart was in the restroom, one of the restaurant employees retrieved a gun and held Stewart at gunpoint until deputies arrived.
No one reported any injuries during this incident.
Corey Deshawn Stewart charges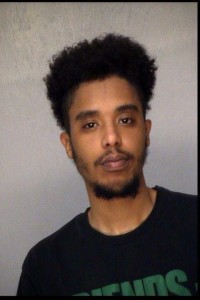 Deputies took Stewart to the Bibb County Law Enforcement Center and charged him with:
Criminal Attempt to Commit A Felony

Possession of a Firearm During the Commission of a Crime
Stewart does not have a bond at this time.
Crimestoppers
If you have any additional information about this incident, call CrimeStoppers at 1-877-68-CRIME.