Bibb County Sheriff's Office rolling out new fleet for patrol
The 58 car fleet of 2022 Ford Explorers will come equipped with new features.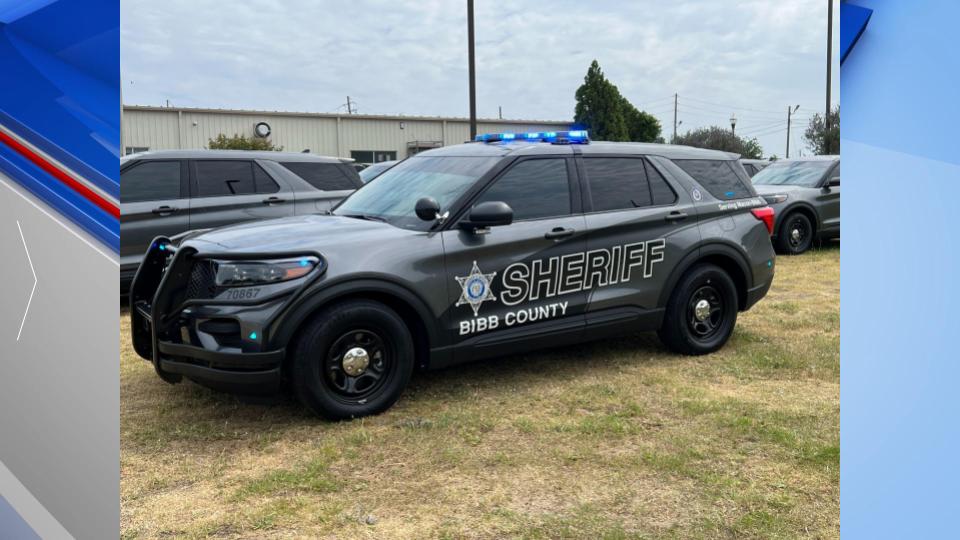 MACON, Georgia (41NBC/WMGT) — The Bibb County Sheriff's Office is rolling out a new fleet, and deputies say the new cars are already boosting morale.
The Sheriff's Office unveiled nine fully outfitted patrol cars from the fleet of 58 new 2022 Ford Explorers. The vehicles are equipped with new features to make deputies' jobs easier. 
According to Special Projects Major Brad Wolfe, the Explorers are nicer than vehicles that were added in previous years.
"These are really nice vehicles that have a lot of neat features that the patrolmen are really going to enjoy," said Major Wolfe. "And it's just something new, it's a morale boost for those that'll get them I believe."
Some of the new features include an updated light bar, side lights for increased visibility and a PA system with automated messages in English and Spanish.
Major Wolfe said there was an increased need for the new vehicles as older patrol cars were beginning to wear out.
"We had a little bit bigger need I think this year than we've had in years past just because we've still got a lot of old Crown Vics on the road and things like that, so we needed to upgrade. So we went away from the Dodge Charger to the Ford Explorer," said Major Wolfe.
The police interceptors were funded through the Macon-Bibb County Public Safety budget for Fiscal Year 2023.
Deputies who have already received new patrol cars say they love the upgrade. While not every deputy will get an Explorer, new patrol deputies will still be able to upgrade to a more recent vehicle.
"We have enough officers to fill all these vehicles, and then that'll give us the opportunity to roll down some newer vehicles to some younger, newer officers that are in older vehicles now," said Major Wolfe. "So we'll take the oldest vehicles out of the fleet and everybody will have a fairly decent patrol car."
Major Wolfe said the public can expect to see more of the new interceptors on the road as they continue to be outfitted throughout the year.