Another cold day on the way for Thursday
Good Evening!
Hope everyone enjoyed the sunshine today, because it sticks around through the end of the week. We are also watching very cold air continue to build in from the north.
Thursday: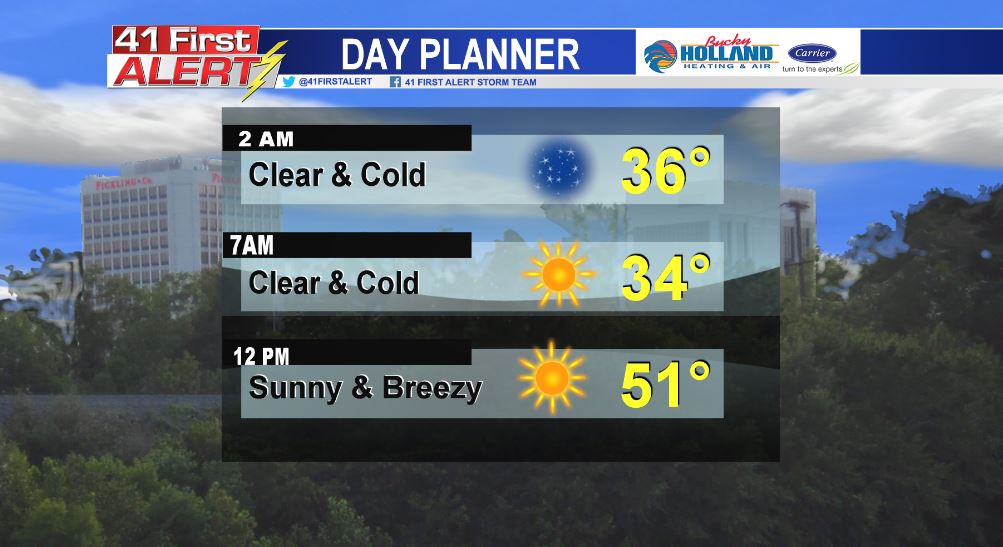 We start the day chilly here in Middle Georgia, but will warm into the 50's by the afternoon. Temperatures once again struggle to make it highers than the middle 50's. Breezy conditions will make it feel a little colder than the 50's. Gusts will be getting up to around 20mph.
Friday: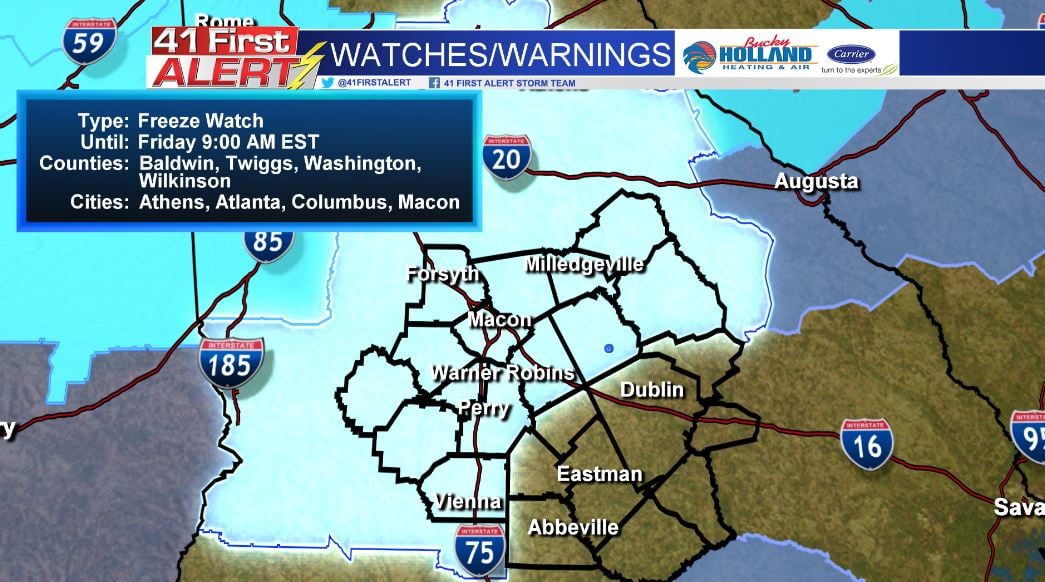 A Freeze watch has been issued overnight Thursday into Friday morning. Lows will drop below freezing and could harm early spring plants and outdoor pets. During the day, however we see a warm up into the 60's ahead of a weekend warm up.
Weekend: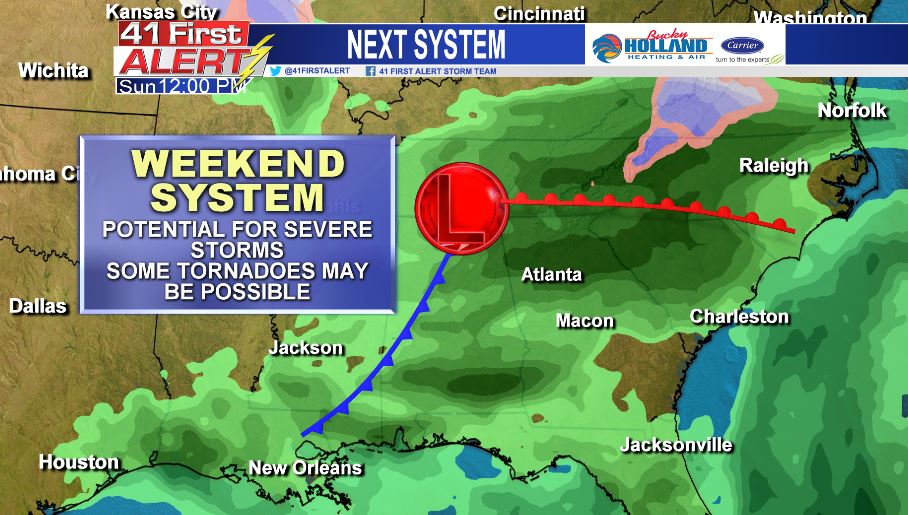 Saturday looks like a nice day across Middle Georgia, with rain moving in overnight. Attention turns to Sunday when we could potentially see some strong storms, thanks to ample moisture and wind shear. We will continue to monitor the forecast as we get closer, but just wanted to give everyone a heads up.
Have a great night and grab the jacket and sunglasses as you head out tomorrow!
Chief Meteorologist Cecilia Reeves