7 have applied for Bibb Superintendent, deadline Friday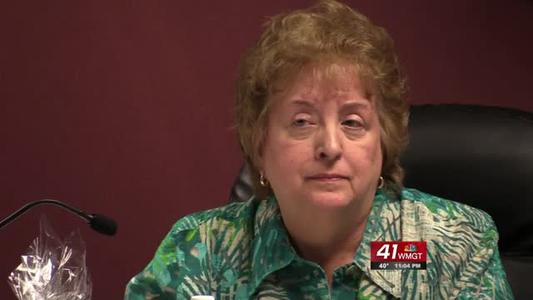 MACON, Georgia (41NBC/WMGT) – Less than a week from the deadline, seven candidates have applied to fill the Bibb County School District's open superintendent position.
That's according to Dr. Thelma Dillard, co-chair of the board's superintendent search committee. She says six of the applicants are from Georgia.
The deadline to apply is Friday, March 28. Dillard says most applications will come in at the last minute and not all of the applicants will be qualified.
The Georgia School Boards Association, which is accepting the applications, will then present the qualified applicants to the board and a decision will be made at a date that hasn't been decided yet.
Board Receives Governance Training
The school board gathered for about two hours Tuesday for a governance training session. Zenda Bowie, director of field services for the GSBA, made the presentation.
Board members were trained on everything from meeting procedures to communication with parents and the media. It's all part of training mandated by the GSBA each year, where each board member has to receive a certain amount of credit hours.
Jason Downey, who's been on the board for just more than a year, has attended several of these workshops and says you can never soak in too much knowledge about being an effective board member.
"I think it's great training for us to keep remembering how we need to run these meetings most effectively and get the most out of them," Downey says.
The school district has spring break next week.
They're not scheduled to have another board meeting until April 17th. Of course, they could have a called board meeting before then.