Staying dry and warm Mother's Day weekend
High pressure has moved in over Middle Georgia today, bringing clear skies that will be sticking with us for the weekend.
Saturday brings a little warm up to the area from today, with highs in the low 80's and upper 70's.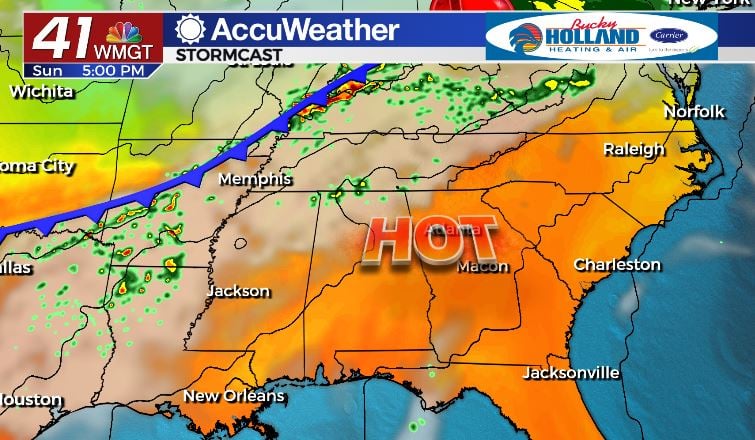 Mother's Day will bring more great weather, but also a big warm up into the upper 80's and low 90's.
Humidity will also begin to increase Sunday afternoon and evening before our next chance of rain moves in.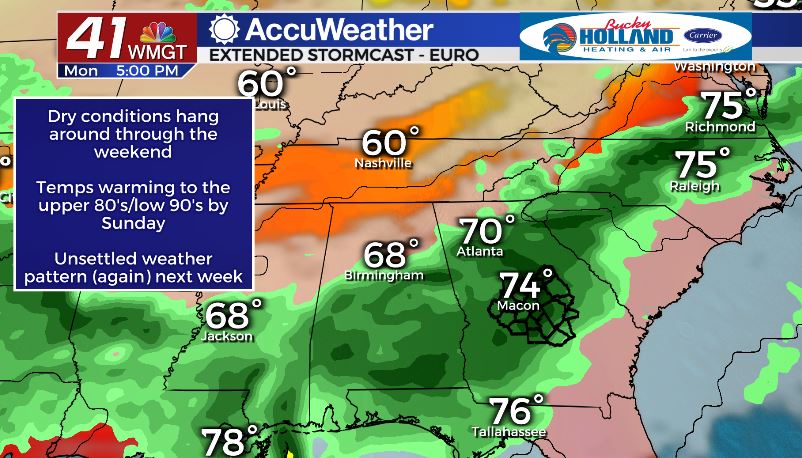 Rain and storms will move into the area Monday along a cold front that will eventually get stalled in the area.
We could also see a wedge front setting up through the week keeping our temperatures a little cooler through the week.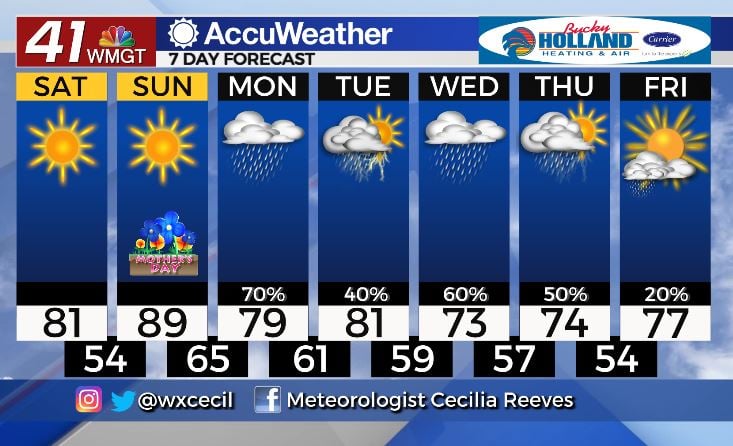 Rain will continue Wednesday and Thursday with off an on chances for thunderstorms and heavy rain.
As far as severe storms are concerned, it doesn't look like the set up is favorable for us to see widespread strong storms, but we will keep a close eye on it.