Cool and windy weather moves in Friday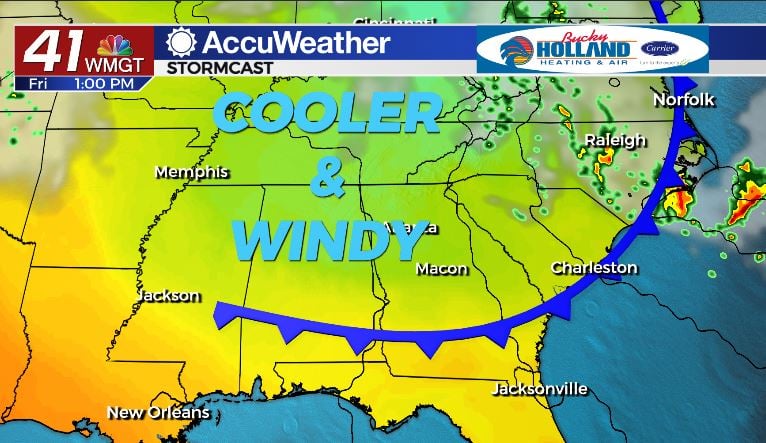 Sunshine and low humidity were the name of the game today in Middle Georgia.
Another cold front is headed our way overnight that will bring some cooler air and windy conditions to the area tomorrow.
Highs will be limited to the middle and low 70's, while wind gusts could be as high as 30 mph.


Sunshine will be sticking around through the weekend as temperatures start to climb into the 80's.
Mother's Day will be a great day to be outdoors, but it will be pretty warm with highs warming to the upper 80's and low 90's and increasing humidity.


Our dry spell will come to an end next week as a cold front will approach the area on Monday.
We could see some heavy rain and a few thunderstorms on Monday along with a cool down to the 70's.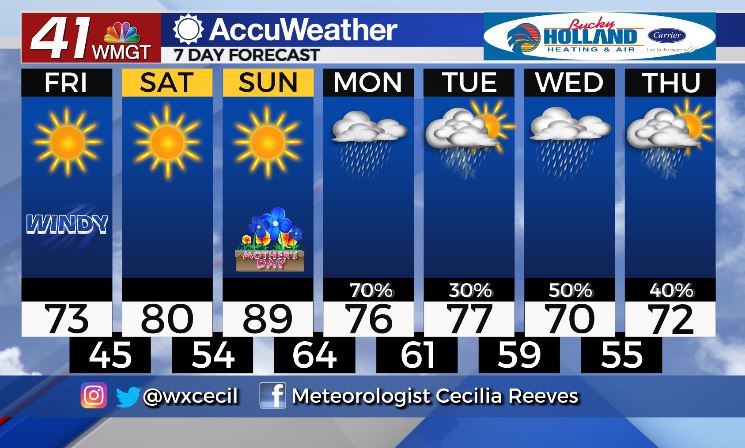 Most of next week will be pretty unsettled for much of the southeast with off and on shower and thunderstorm chances.