A cold front brings lower humidity, but temps heat up this weekend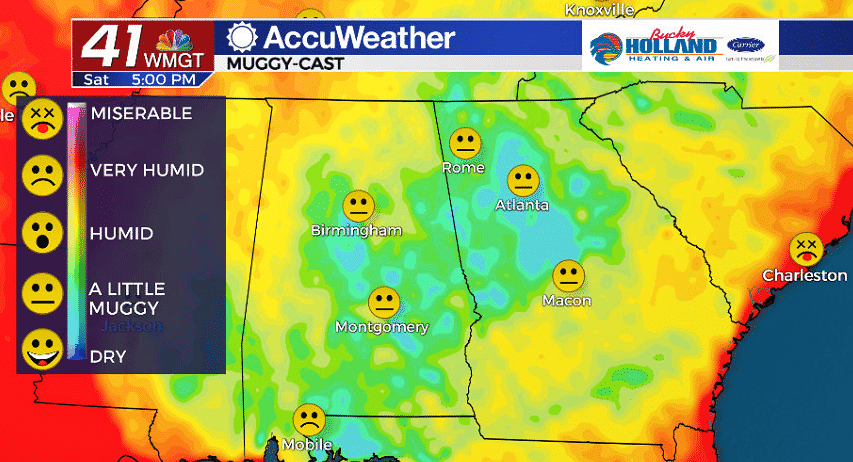 It has been another night of scattered storms across Middle Georgia after a day of high heat.
Overnight a cold front will continue to push towards the east coast. This will pass through Middle Georgia by tomorrow morning clearing out any cloud cover.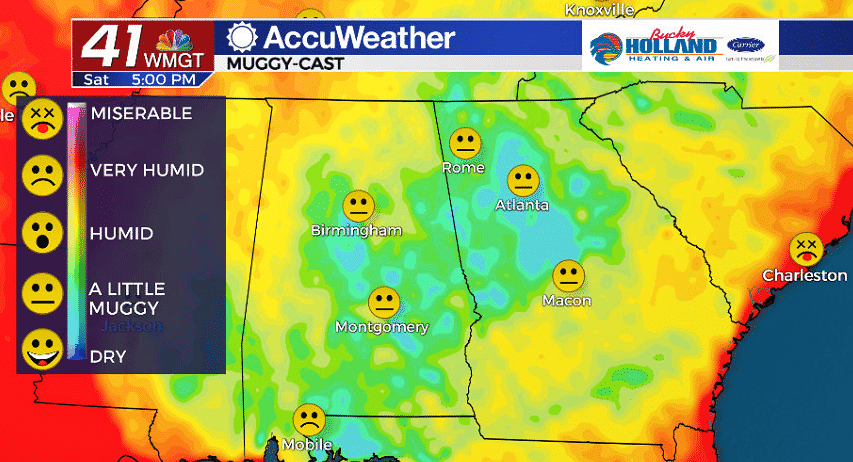 Behind the front, dry air will begin to filter in and bring much lower humidity to much of Middle and North Georgia.
This dry air will also keep our rain chances very low tomorrow afternoon. Unfortunately with the dry air, we are expecting a hot day with high temps warming to the upper 90's.
Humidity and storm chances will both return Sunday and stick around through much of next week.
Be sure to take precautions if you are going to be outdoors for long periods of time tomorrow and through next week.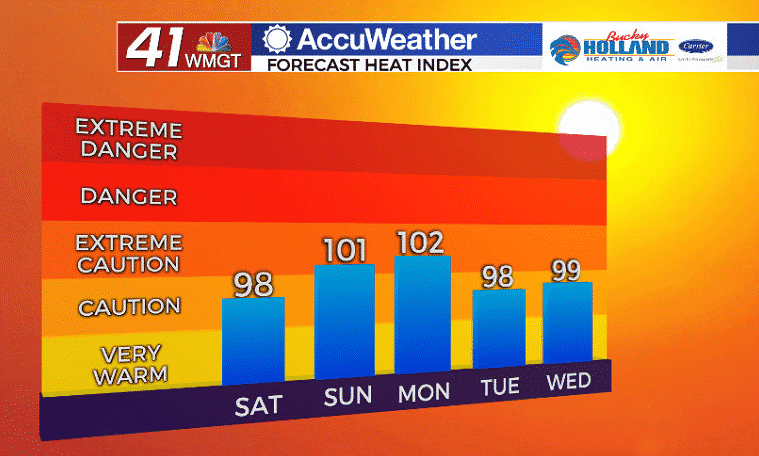 I say that because not only are high temps going to be in the mid and upper 90's, but because we will be increasing our humidity next week as well.
Stay safe this weekend and try and stay cool!