3 Hurricanes in the Atlantic, for first time in 7 years
Good Evening!
Well while we are enjoying a break from exciting weather with some much cooler, more comfortable temperatures, Middle GA is still keeping it's eye on the tropics. Hurricane Irma maintains it's 185 mph sustained winds and is poised to stay a major hurricane as it heads toward Florida.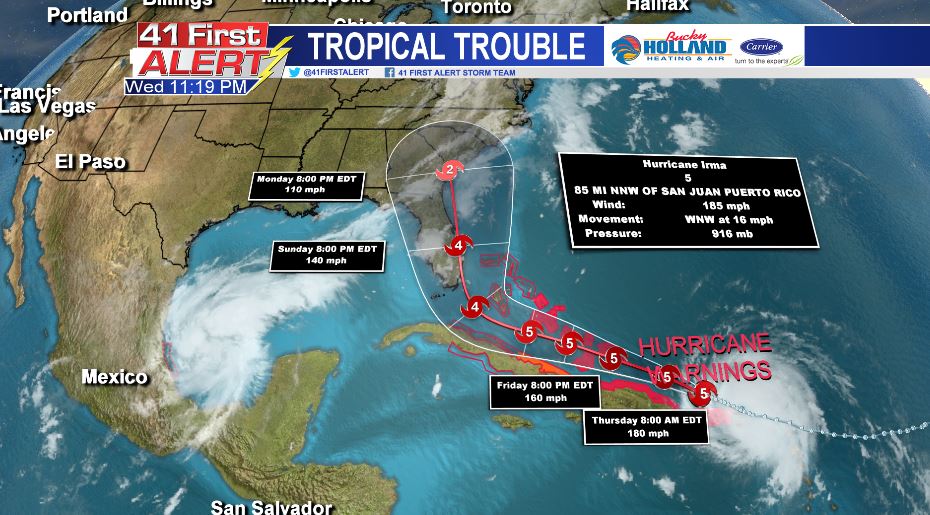 There is still the possibility that this storm shifts it's track as we head through the next few days, but most of the model guidance now shifts the landfalls toward the east coast of Florida up to the Georgia Coast. What this means for us here in Middle GA at this point is the potential for heavy rain, as well as tropical storm force winds (all depending on the track, once again). Below are two model outputs representing the latest general consensus of the data we have.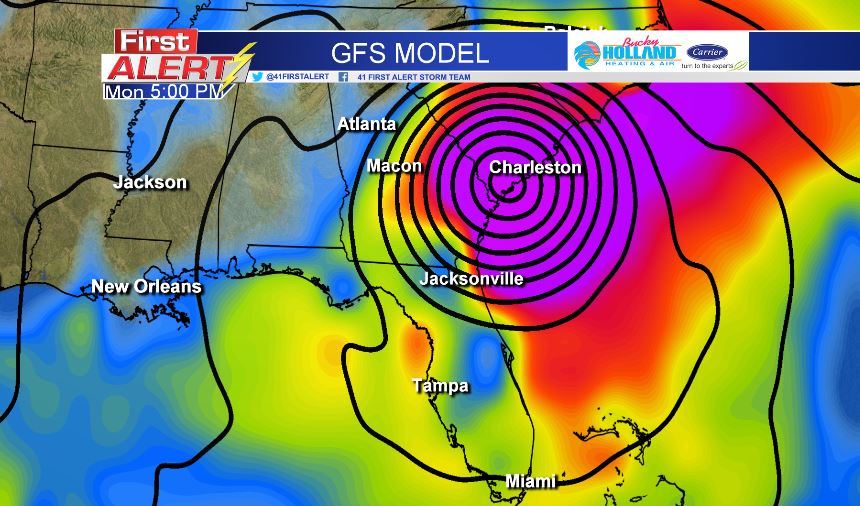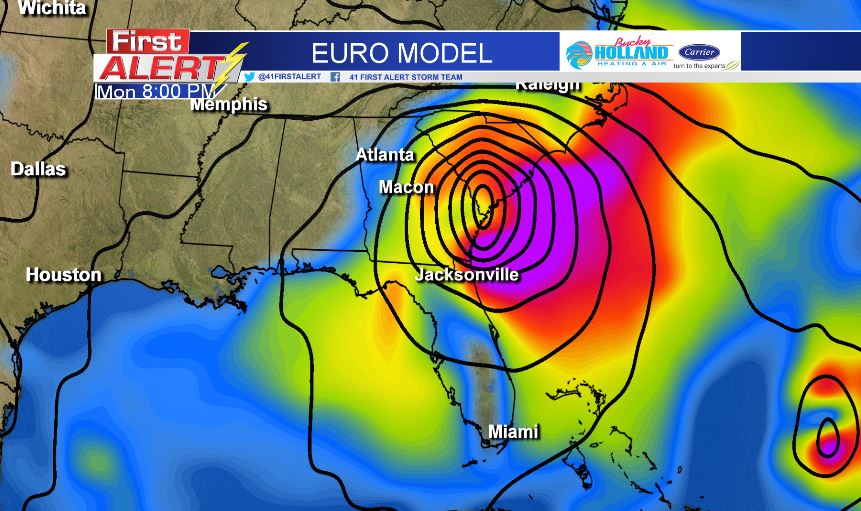 To top it off, we have 2 other hurricanes in the Atlantic Basin as well! Hurricane Jose and Hurricane Katia, just reached hurricane strength today, each with winds over 80 mph. The last time there were three hurricanes in the Atlantic Basin was September 16-17 of 2010, when major hurricanes Julia, Igor, and Karl strengthened, but luckily none made landfall in the U.S.
Kristen and I will continue to keep a close eye on the storms as they get closer and continue to update you with the latest. Make sure you stay up to date and follow our social media accounts, as well as download the 41 First Alert weather app (it's free in your app store) for the latest warnings in your area.
Have a great night!
Chief Meteorologist Cecilia Reeves