Wesleyan College cancels classes: anti-immigration and hate messages found on campus
MACON, Georgia (41NBC/WMGT) – Wesleyan College cancels classes after a student finds "racist" and "anti-immigration" messages in her dorm.
An International student found this left on her door (the picture is below). She found it Monday night. The sign says "Go Away Immigrant #Trump,"
Other racist messages aimed at African Americans were also found.
This comes a week after President Donald Trump put an Immigration Ban in place banning people from seven mostly Muslim majority countries from entering the United States.
Vivia Fowler, Provost of College said, "Wesleyan does not have students from those banded countries. But we do have many international students and we care for them deeply. They are an important part of our community and so we wanted them to know we are concerned about them and concerned for their safety."
Wesleyan College campus police are investigating, trying to figure out who left the messages.
Classes resume tomorrow.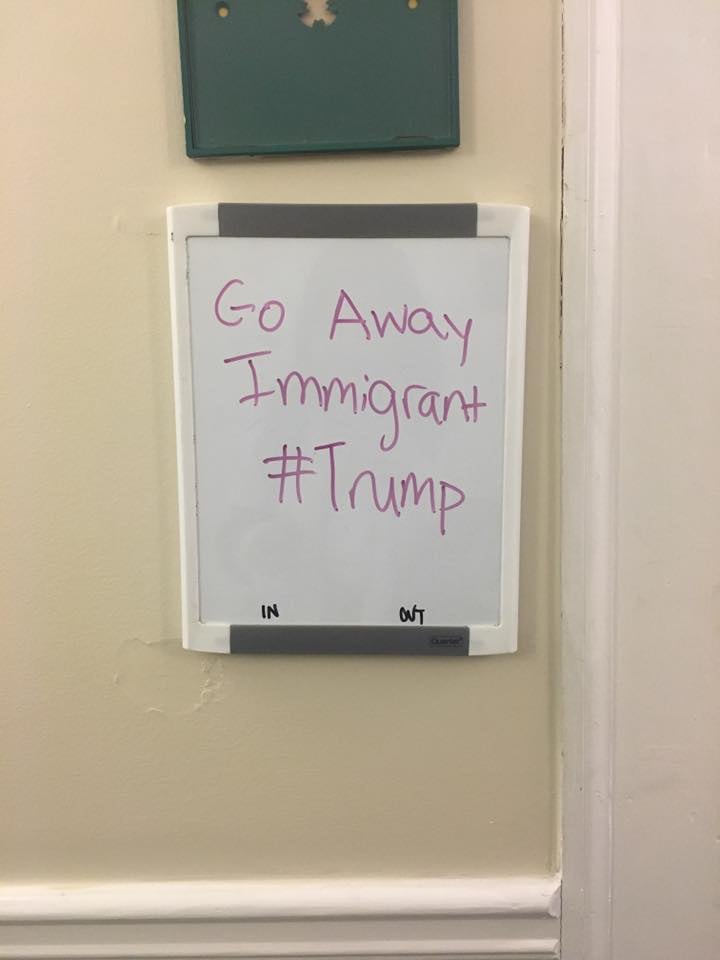 Go Away Immigrant