Young boy's love for military history leads to special visit to Museum of Aviation
10-year-old boy with rare cancer receives support from military community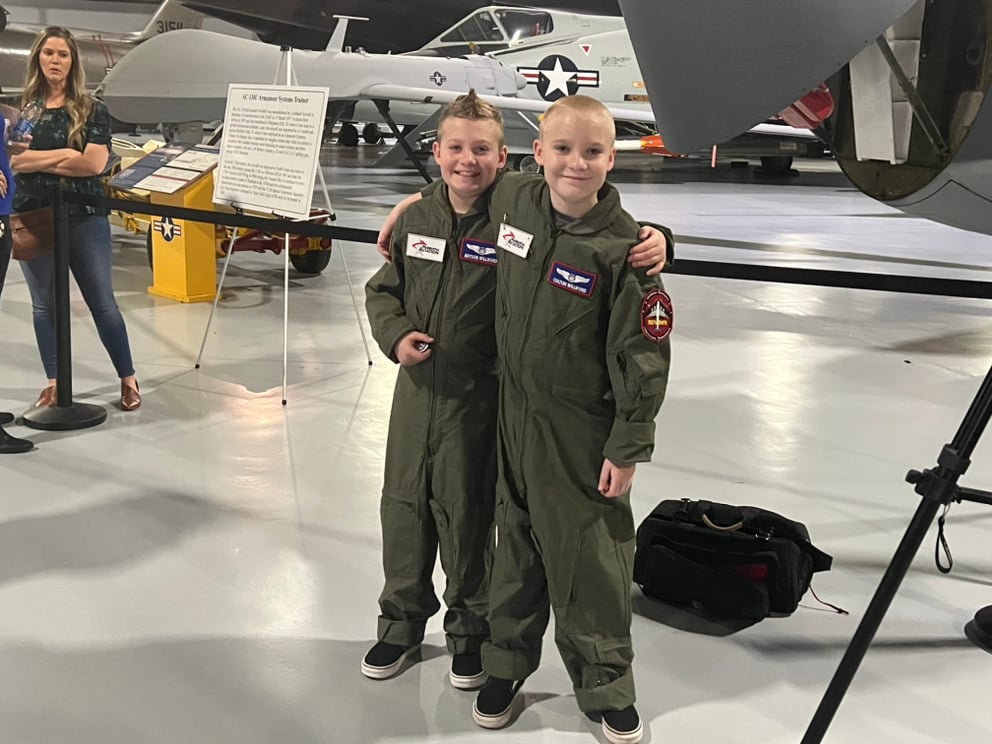 WARNER ROBINS, Georgia (41NBC/WMGT) – A young boy from southern California, Colton Williford, is capturing the hearts of many with his love for military history and aircraft.
Colton, who is 10 years old and battling a rare form of sarcoma cancer, epithelioid hemangioendothelioma, took a special visit to the Museum of Aviation on Monday.
Before a scheduled operation in Atlanta on Wednesday, Colton and his brother, Bryson, received a tour of the museum's aircraft and were given their own flight suits.
Jason Williford, Colton's father, spoke about the outpouring of support from the military community.
"Just to know that you're not alone out there and that there are other people willing to help, whether they know you or not, there's good people out there still," he said.
Kelsey Williford, Colton's mother, says the military has supported Colton's fight from the start, sending care packages from all over America and even offering words of encouragement and prayer.
"Everyone has just been so giving and loving and supportive," she said. "We've had airmen call us and just want to talk to him and pray for us, and it's just beautiful."
Colton remains hopeful for his future and wants to one day join the military, become a doctor and help kids with cancer.
"Because doctors, and my mom and dad take care of me, so I want to take care of other people, and help them out too," he said.
If you would like to support Colton and his family, they have a GoFundMe set up or you can email them at coltonsspecialforces@yahoo.com.