WRPD responds to home invasion, car theft, and armed robbery shooting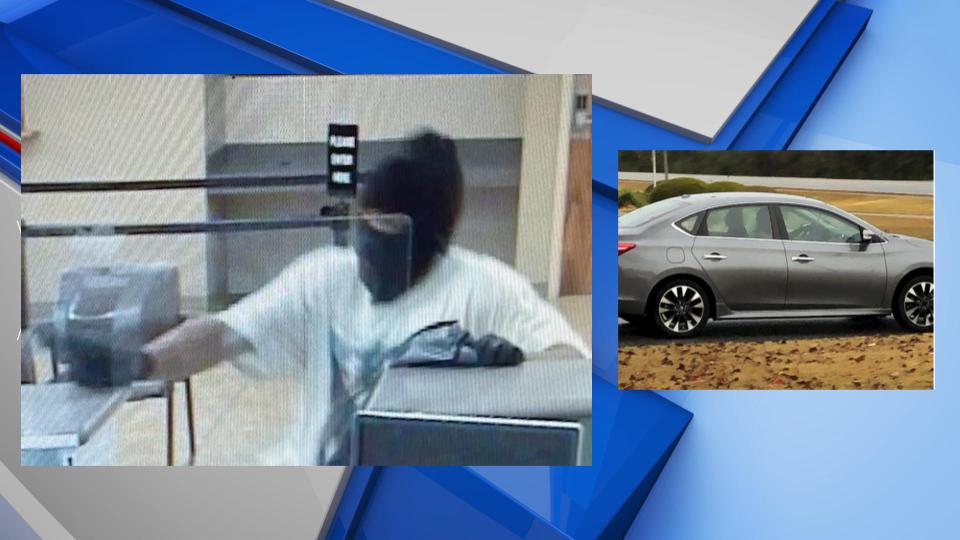 WARNER ROBINS, Georgia (41NBC/WMGT) — The Warner Robins Police Department sent out a release concerning an armed bank robbery and aggravated assault and home invasion that took place Monday morning, November 22, 2021.
According to the release, officers from the WRPD were sent out in response to a home invasion that was taking place at the 100 block of West Imperial Circle around 9:17 a.m. where it was reported that a light-skinned black male wearing a ski mask, white t-shirt, and khaki pants kicked in the resident's door while armed with a firearm. The man stole the victim's keys as well as their silver 2018 Nissan Altima and fled.
Officers were sent to Robins Federal Credit Union off of Houston Road shortly afterwards, around 9:20 a.m. where a bank robbery and shooting had taken place. The release says that in this incident, a man had entered the bank and demanded money, and that during the robbery he had fired his weapon. The victim that was shot was taken to Atrium Health Navicent in critical condition.
The suspect in the bank robbery is described as a light-skinned black male wearing a mask and a white t-shirt, who escaped in a 2018 Nissan Altima stolen from Imperial Circle.
WRPD has reported that the stolen vehicle was later located at Lake Vista Apartments at 206 N. Lake Drive, but that the search for the suspect was still ongoing.
The WRPD says that this is an active investigation, and anyone with information is urged to call Detective Tyler Delgiorno, Detective Karmen Thompson at (478) 302-5380, the Macon office for the Federal Bureau of Investigation, or Macon Regional Crimestoppers at 1-877-68CRIME.