What's With This Heat?
MACON, GA. (41NBC/WMGT) – I'm sure you're wondering why it's so hot this week. There are two weather patterns working together to create hot and dry conditions. In the upper levels of the atmosphere, a ridge is building across the Midwest and east coast. In the lower levels of the atmosphere, there is a surface high pressure strengthening over the Atlantic Ocean (also known as the Bermuda High).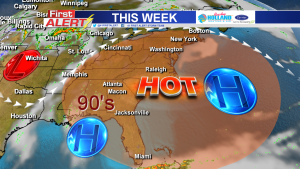 Typically with a high pressure system, you get air that sinks and compresses. As the air sinks and compresses, its temperature increases. A dome of heat is setting up under the ridge where there is a broad area of sinking air. For this reason, temperatures will climb into the 90's today.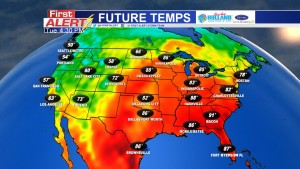 The Bermuda High and ridge will take control of our weather through Friday. Temperatures will continue to trend in the 90's before slowly dropping into the 80's this weekend. Our only sense of relief will be a cold front that moves through this weekend, increasing our rain chances and decreasing our temperatures.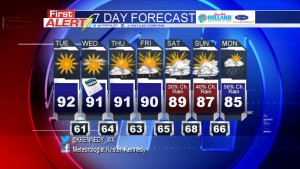 Stop by the Kroger on Tom Hill Sr. Blvd this Wednesday to enjoy the air conditioning while having your weather radios programmed by the 41First Alert Storm Team! You can either bring in your own weather radio or purchase one there. Our meteorologists will be there to help you program the device for your county's warnings.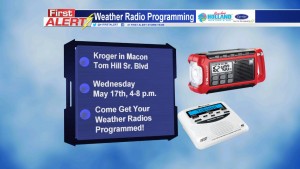 Be sure to follow Meteorologist Kristen Kennedy on Facebook and Twitter for your daily forecast and latest weather updates.