What's Right With Our Schools: Turner Woods first grade teacher offers multiple seating options to students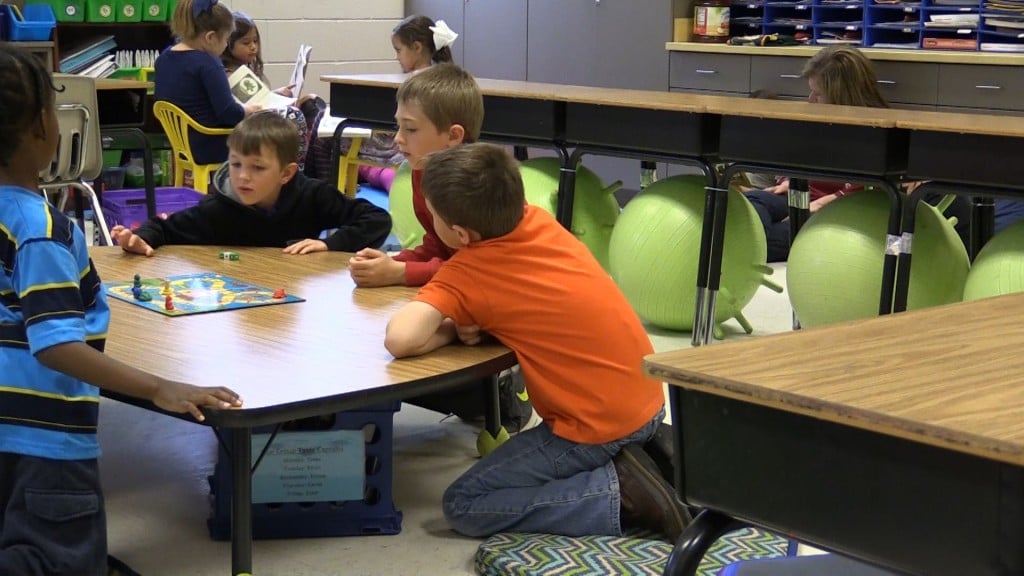 GRAY, Georgia (41NBC/WMGT) – A first grade teacher in Gray is making sure her students are more relaxed while they are inside of the classroom.
In a traditional classroom setting students are sitting in hard chairs and paying attention to teachers as they lecture.
But at Turner Woods Elementary, first grader teacher Marci Mckeever is getting her students to loosen up and relax while they're learning.
She's offering them multiple seating options as they focus on school work.
McKeever says,"Our children don't get enough exercise, they don't get enough movement, but in this classroom because of the different types of seating, they're constantly moving."
Students have a choice to sit on wobble stools, yoga balls, in scoot rockers or lie on mats. The first graders rotate to different stations during their reading block and participate in small group instruction .They're either working on ipads, reading to each other or working with teachers.
First grader Jace Hill says, "It's fun to wobble on the stools."
"I like to move around on the balls because it's fun," first grader Pavielle Collins adds.
The first graders are not only moving around but they're active and collaborating with their peers.
"It's really comfortable when I read and play on the ipads," first grader Kevin Waddell continues.
First grader Audree Brown explains, "It's fun to more to like rock or sit down low instead of high and stuff like that."
"I really truly believe in small group instruction. I believe in collaborative instruction. The seating helps them do that," McKeever continues.
The seating has also helped reduce behavior problems.
McKeever also adds, "Because they are moving, because they are not being asked to sit in one place for long they are very engaged. And when a child is engaged in their learning, the behavior problems are going to go down. We're busy and we don't have time for behavior problems."
For students, it's easier to learn in a comfortable setting. Mrs. Mckeever said this is her first year doing the multiple seating. She came up with they idea from her class last year when they had a problem sitting still.