What's Right With Our Schools: Turner Woods Elementary teacher helps students focus through African drumming club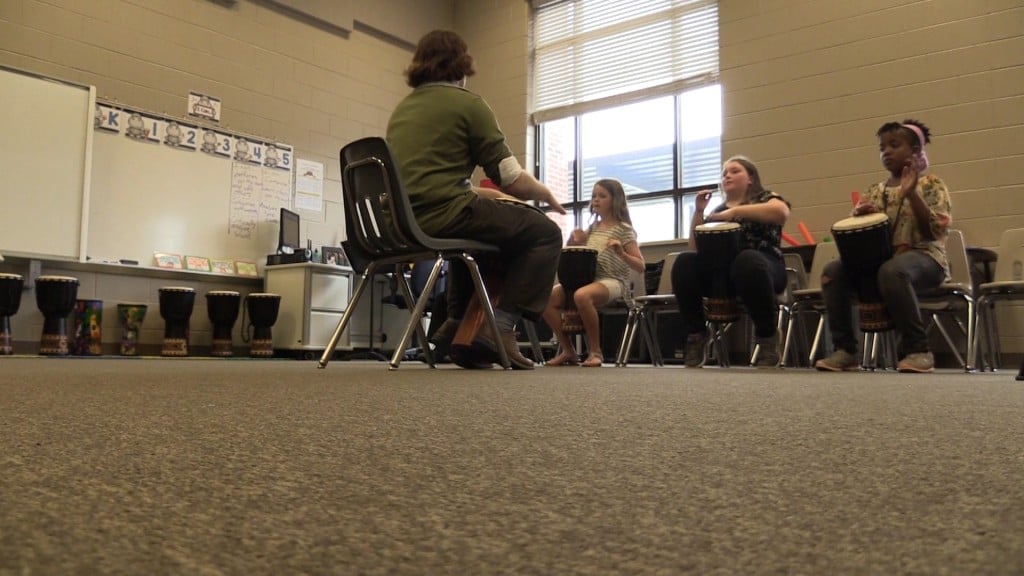 JONES COUNTY, Georgia (41NBC/WMGT) – A Jones County teacher is sharing the art of music with his students .
Music teacher Chad Sebroski has been teaching at Turner Woods Elementary school for two years. He teaches African drumming and dance to students in grades kindergarten through fifth. Sebroski says playing is simple, all they need are their bare hands.
"You can hit it right in the middle to get a low sound, right on the edge to get a high sound. Anybody from any grade can really play. Djembi are such an accessible instrument. They come from West Africa and its just goat skin, rope and a wooden drum,"Sebroski explains.
Fifth grader Jalyn Round says, "Whenever you're in here you don't just learn how to do the drums. He also tells you about all the stories about how the drums came to be like the culture and history of them."
Some of the kids say the drumming is a fun part of their school day.
"Usually like during the class, we're not able to talk to our friends and stuff so like when we're in here we get a chance to talk to our friends, be wild play the drums, just let it all out," fifth grader Amarah Mondes adds.
Fifth grader Maddox Gibson says, "Whenever I hear the music, I just feel like dancing, getting up and moving around a little bit."
Sebroski adds, the sound of the music can be used as an emotional outlet for the kids.
"There's just like a lot of stress going on like the end of the year with GMAS and things and it makes me happy when I get to play a drum. It takes my mind off that for a while," fifth grader Leah Ward says.
The sounds, interaction with peers and the lessons are what Sebroski says keeps the students motivated and focused in his class.
This is the first year African drumming has been taught at the school.