What's Right With Our Schools: "Teens in the Driver Seat" program brings awareness to distracted driving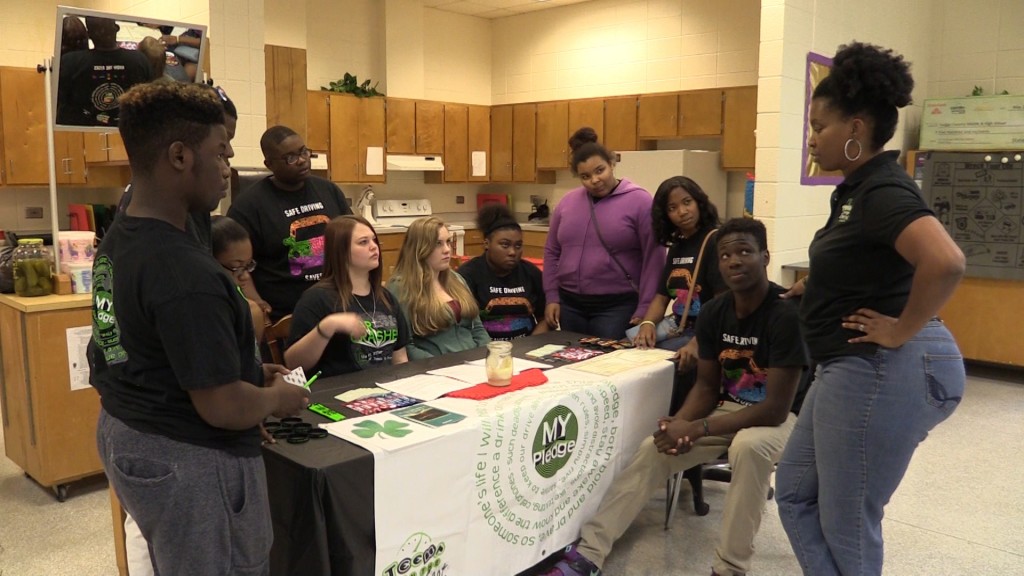 TWIGGS COUNTY, Georgia (41NBC/WMGT) – High school students in Twiggs county say they're educating others on the risks of distracted driving.
"We've basically been on a mission to inform everyone about the dangers of distractions while driving," says Taquila Thomas, "Teens in the Driver Seat" advisor.
The distractions that can lead to serious injuries or even death.
Eleventh grader Valerie Mays says, "Mostly I talk to my family members and my younger kids at church."
Students attending Twiggs County High School are part of "Teens in the Driver Seat," a program aimed to raise awareness about distracted driving. The program allows students to interact with other students by setting up display tables or simply going over the do's and don'ts.
Nineth grader Kendarius Allen says, "Like if somebody is drunk in a car and they're driving, like don't get in the car with them. If somebody is texting and driving, tell them not to text, just put the phone down and wait."
The students participate in activities that help them better understand that you have to take responsibility for your actions. For some of the activities, students wore goggles that simulated the view of distracted drivers.
Thomas adds, "We basically set up two lines pretending that you are getting stopped by an officer and what we are trying to show is that it's not that easy when everyone says oh I can walk the lines. We're basically showing them that when you're drunk, you may not be able to walk the lines."
Some students say it's a fun learning experience working with the visuals, but it's not fun when it becomes a reality. What's right with this school? It has a program that shapes teens into leaders of tomorrow.
"We can actually help them and give them a visual of safety," twelfth grader Marquez Butler adds.
"I can just think that I actually helped someone save their life," Mays continues.
The school has been using the program for two years and has been recognized nationally.