Warm Wednesday gives way to a cool down later this week
Good Evening!
Temperatures made it back to normal for this time of year, but won't stay there the rest of this week. In fact they warm up…for a day.
Wednesday:
Southwesterly winds will usher in some warm conditions with highs in the mid 80's across Middle GA. High pressure will keep our skies clear so grab the sunglasses as you head out the door.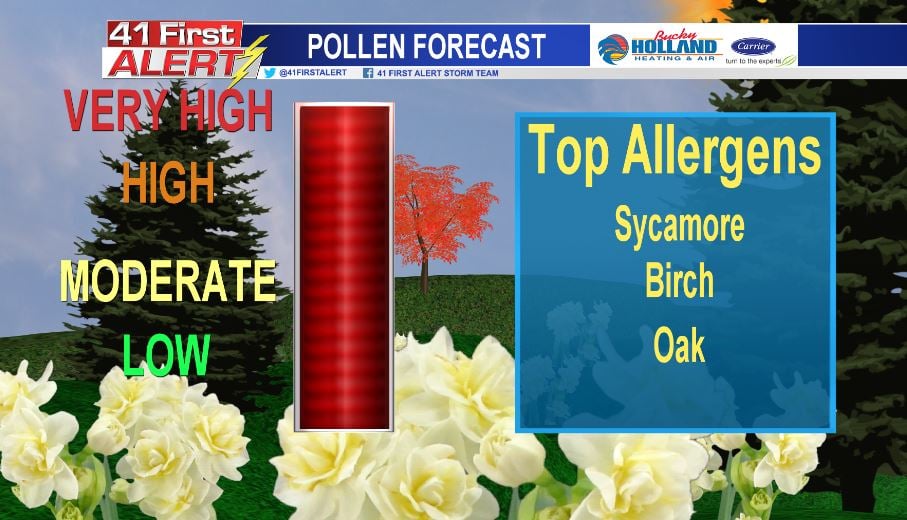 Of course with the warm weather the very high pollen counts continue for Wednesday. Top allergens will once again be tree pollen, so if you are like me, grab some allergy medicine as well as the sunglasses…or just get the sunglasses to cover your watery eyes…either way.
Thursday:
Say goodbye to warm weather by Thursday as a dry cold front pushes through the area. A few clouds will hang around in the morning hours until the front pushes through, but it will limit the temperatures to the 70's through the rest of the week.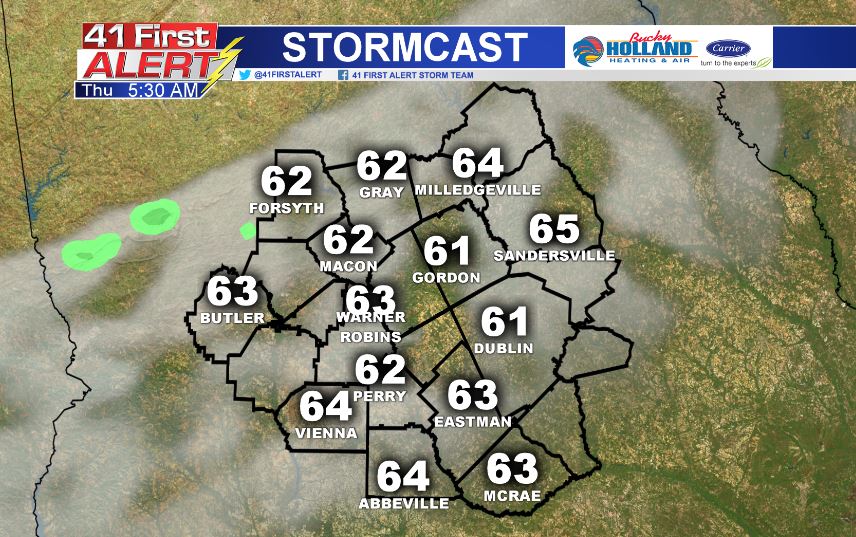 Weekend:
The coolest day of the end of the week will be Friday, but we get a short warm up and nice weekend…up until rain moves in on Sunday evening. Rain will hang around well into the start of next week.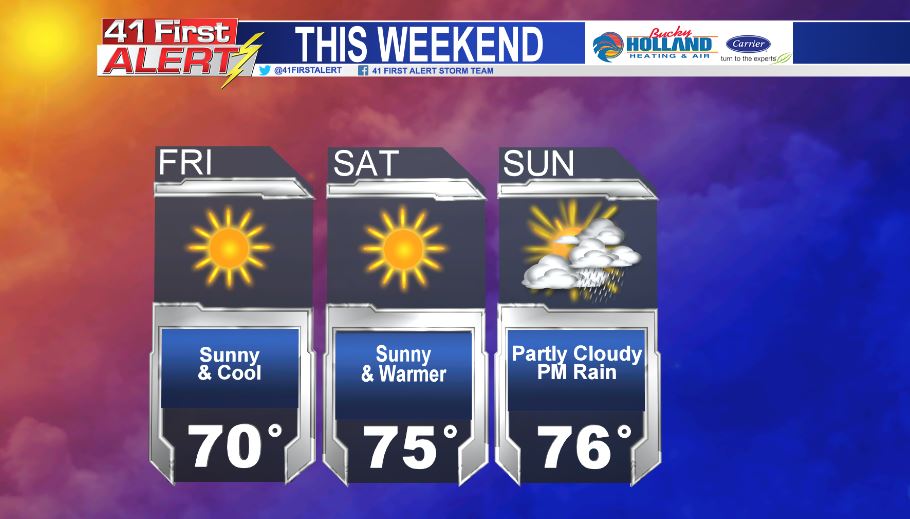 Enjoy the warm day tomorrow!
Chief Meteorologist Cecilia Reeves