Warm up through the end of the week
Good evening!
Hope everyone has had a great day! The good news, is that there are more nice days on the way this week! Bad news is that we could see storms over the weekend…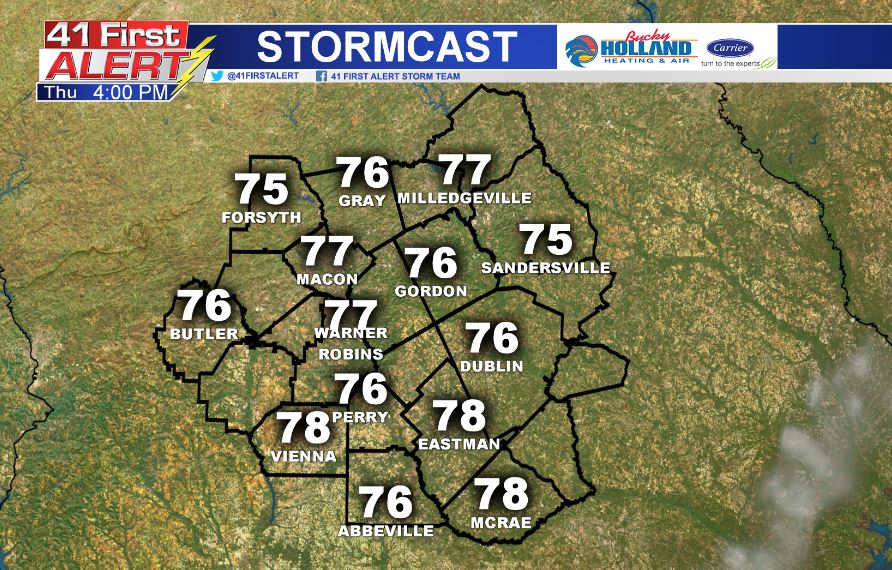 Thursday:
Sunshine returns to the area and so do warm temps, at least by the afternoon. The day should start cool and clear and then warm quickly through the day. Winds shift to be from the south which will bring in even warmer air.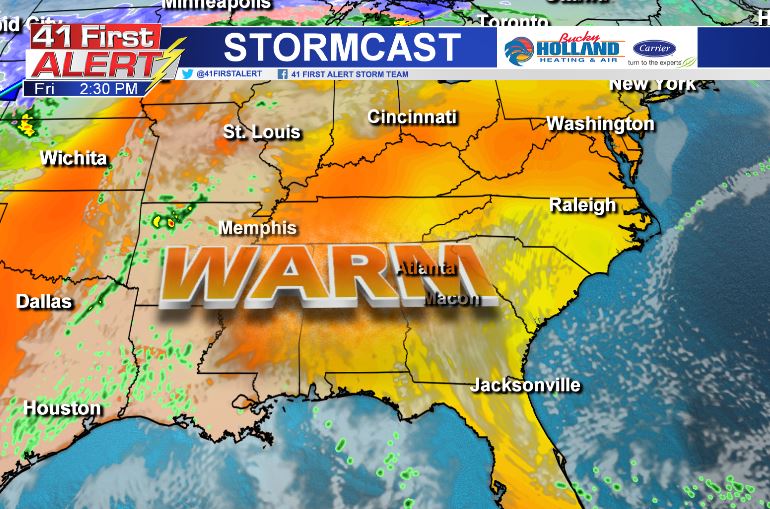 Friday:
More sunshine is on the way as we round out the week. Temperatures will be soaring into the lower 80's! A great way to end the week ahead of our next chance of rain over the weekend.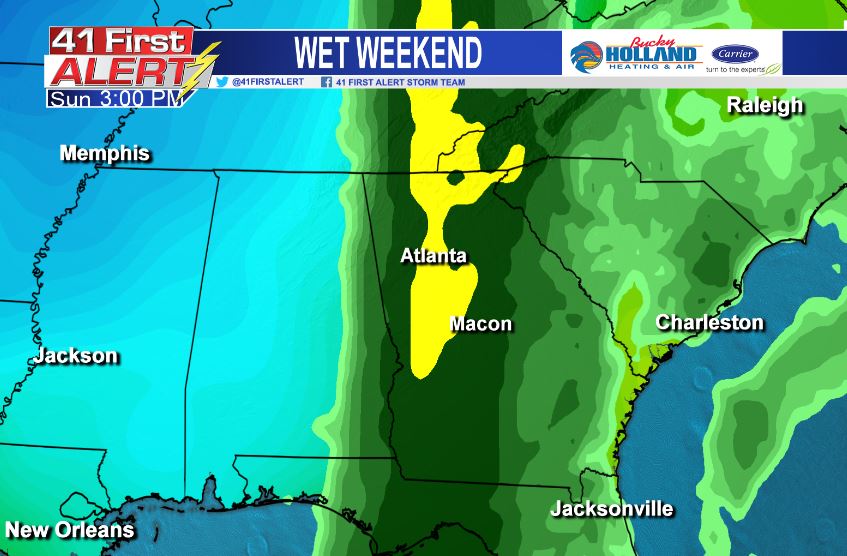 Weekend:
We are keeping a close eye on the weekend system that will be moving in Saturday evening into Sunday. The main threat will be very heavy rain and the potential for gusty winds. Still monitoring the possible threat for tornadic storms, but right now it seems pretty low in our area.
Just make sure you plan around the storm threat and have a way to get your warnings, including downloading the 41 First Alert Weather App.
Have a great night!
Chief Meteorologist Cecilia Reeves