Vineville Academy hosts guest carving artist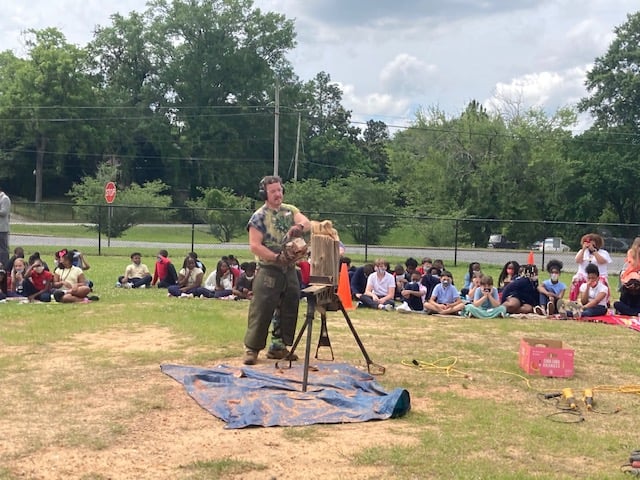 MACON, Georgia (41NBC/WMGT) — Students at Vineville Academy were all laughter and applause Tuesday after a surprise visit from a chainsaw artist.
Chap Nelson, the owner of Chaptacular Chainsaw, visited the school to teach the children a new form of art.
With his chainsaw, Nelson carved a the academy mascot, a Panda. Students sat around to watch the piece of wood transform into an animal.
"It's a good way to share the art," Nelson said. "Not everybody knows about chainsaw art."
The academy kept the panda as a memento of the special moment.
Nelson says he will continue to create art in hopes of bringing joy to children.