Veterans High School student Sam Neary wins Georgia music competitions with original composition
Veterans High School student composes award-winning piece, performed by college choirs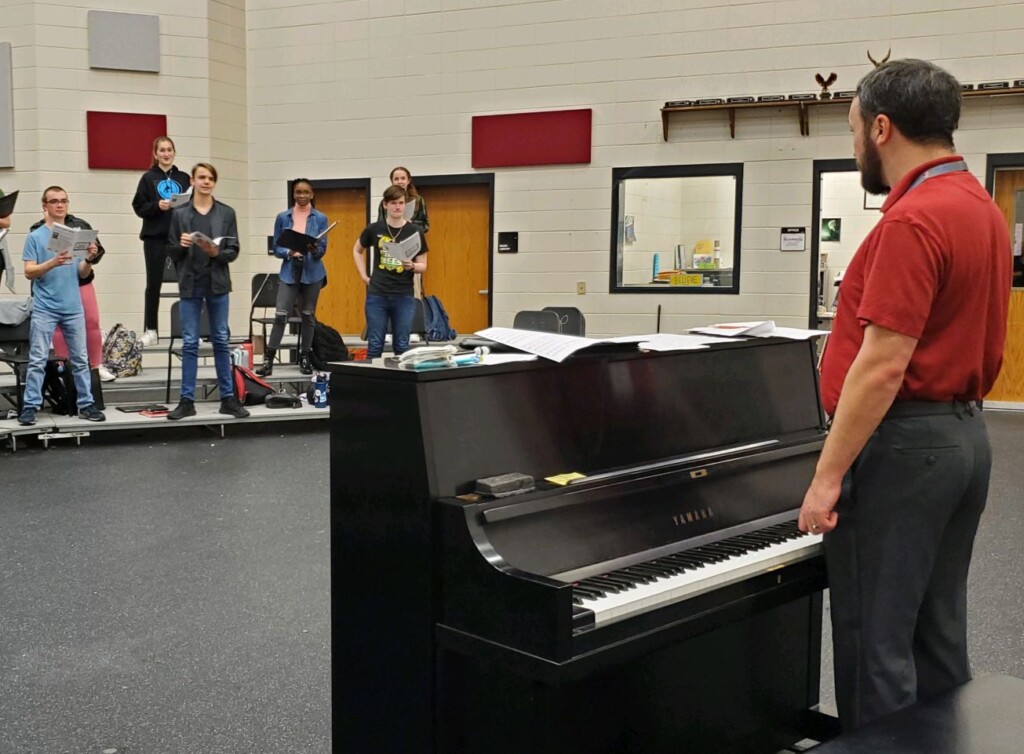 KATHLEEN, Georgia (41NBC/WMGT) – Veterans High School 11th grader Sam Neary has a passion for singing and playing piano, and it has led him to writing his own music at the young age of 16.
"Something about the way music is written has just kind of always fascinated me," he said. "It's just something that at first I couldn't necessarily wrap my head around it as much, but I would always hear just like notes or pitches in my head or I'd make up songs just on the fly sometimes, just like short little songs, and so that kind of is what propelled me into wanting to write music."
Neary's interest in writing music started after attending a composing camp where he wrote his first piece. He has now been writing music for more than three years.
This year is particularly special for Neary. A composition he wrote won two different music-based competitions: the Georgia Musical Educators Association's state conference (also known as GMEA) and the GCSU (Georgia College & State University) composition competition.
The piece he wrote has lyrics to a Walt Whitman poem suggested to him by a friend, something Neary says meant a lot to him.
"I took that and I just ran with it," he said. "I just looked through it and was like, 'You know this is…I can do this!' and it just kind of exploded at that moment, and I finished it in probably a month to two months."
After writing the piece, Neary took it to his choral director Jeremy Williams who, after reviewing it, was so excited and impressed that he had the Veterans choir perform the piece for the high school's 2021 Spring Concert.
"This is…it's unreal!" Williams said. "I've never had this kind of pride before. I don't have kids of my own, so I get to experience parenthood vicariously through these students and it's really … I'm just so proud of the guy. It's a skill set that I don't have."
Neary's piece is being performed by college level choirs at the GMEA conference on Friday, January 27 and at GCSU later this spring.