Two teens rescued at High Falls State Park could face charges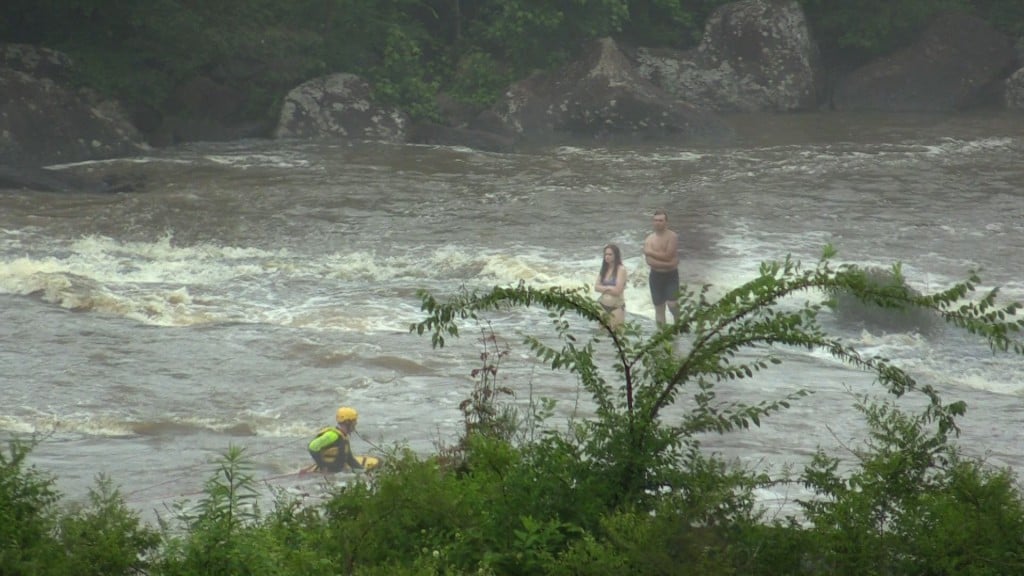 JACKSON, Georgia (41NBC/WMGT) – The Department of Natural Resources (DNR) intends on pressing charges against two teens who needed to be rescued from High Falls State Park Tuesday night.
The rescue comes just eight months after a 12-year-old boy died in the water in October.
The director of Monroe County's Emergency Management Agency (EMA), Matt Perry, says 17-year-old Douglas Ellis and Miranda Scott, 17, wandered onto the rocks in the water around 6 p.m. Onlookers called 911 when the two yelled for help. The two were pulled from the water by Macon-Bibb firefighters around 8:30 p.m.
"We're getting tired of pulling folks off the river, this is not rocket science," Perry said. "If you're going to be dumb enough to wander out there, there's a lot more at stake than your ignorance."
Following the rescue, Perry pleaded with the public to abide by the signs around the park that warn people to stay off the rocks. A park ranger told 41NBC signs were added and colored since the deadly accident in October.
"We want folks to just pay attention to us, quit it, stay off the river, let's let the river get down, let the falls get down," Perry said.
Perry says he doesn't know the extent of the DNR's law enforcement actions and when asked if closing the park is an option, Perry said he will begin talks with the DNR to 'reevaluate a few things.'
The two Macon-Bibb firefighters who rescued Ellis and Scott Tuesday night are Chris Boling and Jonathan Godfrey.
"We're very thankful we had qualified and highly trained and motivated and really smart guys that got down there and knew what they were doing and they did it safely and there wasn't a lot of ego there wasn't a lot of macho, it's lets do this right let's do it as a team and that's what happened," Perry said.
Both teenagers weren't hurt, but Perry said they were shaken and scared.