Two dead after murder-suicide house fire in Warner Robins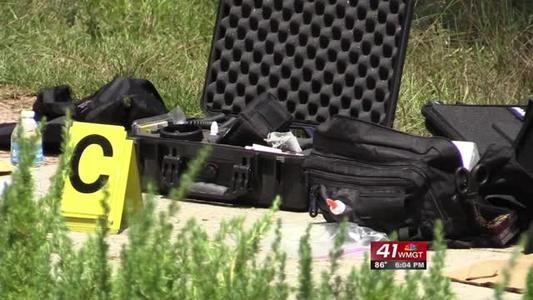 WARNER ROBINS, Georgia (41NBC/WMGT) – The Houston County Sheriff's Office says a man shot another man, then set a Warner Robins house on fire before taking his own life.
According to the sheriff's office report, 41-year-old Christopher Dukes shot 33-year-old Randell Kinard once in the back. There bodies were discovered inside a home on Heritage Drive.
Investigators believe Dukes shot Kinard in a Jeep somewhere in Macon. Then Dukes drove the vehicle to the house on Heritage Drive. The home belongs to a person named Ashley Battle. Battle and Kinard were living together.
Investigators determined Dukes rented a car and kidnapped Kinard while he was at work.
After setting approximately 10 separate fires, Dukes went to an upstairs bedroom where he took his own life. Deputies recovered several weapons used at the scene.
Sheriff's deputies discovered evidence at the Dukes' apartment that shows he acted out of jealousy toward Kinard and Battle.
Anyone with information is asked to call the Houston County Sheriff's Office at 478-542-2080.