Twiggs County crash leaves one dead on Monday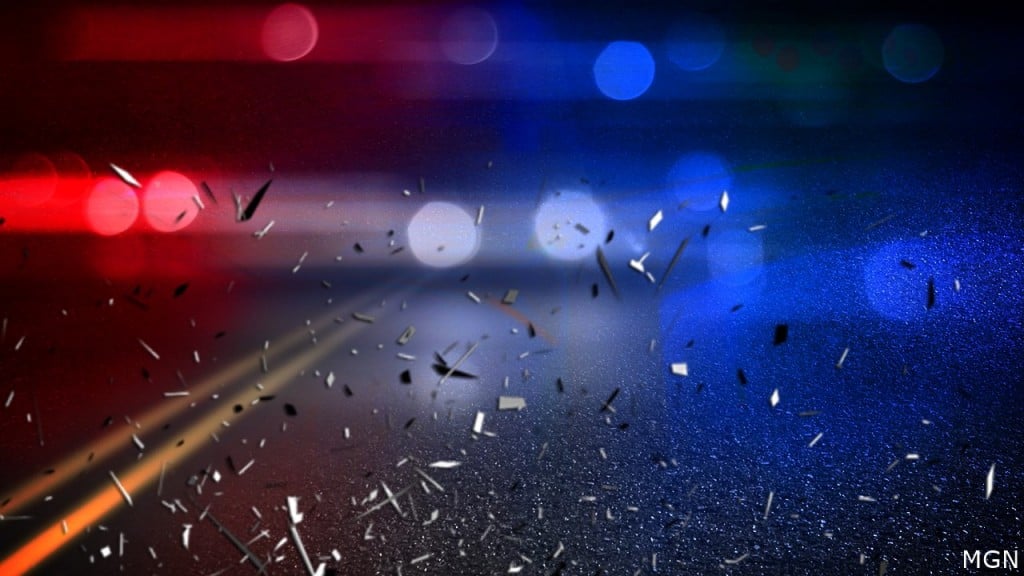 JEFFERSONVILLE, Georgia ( 41NBC/WMGT) — The Georgia State Patrol released findings from the preliminary investigation on Tuesday concerning the fatal wreck that took place in Twiggs County on Monday that led to the blocking of all lanes on GA 96 at I-16.
The GSP wrote that the wreck from Monday took place around 12:45 p.m. and involved 2 vehicles. The first vehicle mentioned by the GSP is a Chevrolet Malibu sedan, that is said to have been travelling East, towards Jeffersonville on State Route 96.  The second vehicle mentioned by the GSP is a Freightliner single unit truck, which is said to have been travelling the opposite direction, towards I-16.
According to the preliminary investigation, the GSP says that the Sedan travelled across the center line into the Westbound lane of GA 96 for an unknown reason, to which the Freightliner truck swerved to the right off of the road in an attempt to keep from striking the Sedan. Ultimately, the truck was unable to avoid impact, and the front of the Sedan struck the front of the Freightliner truck , which resulted in the Sedan spinning to a stop and the truck coming to an uncontrolled stop on the north shoulder of GA 96 halfway in a ditch.
Georgia State Patrol reports that the driver of the Sedan, 29 year-old Tyler Beckworth, from Swainsboro, succumbed to his injuries on the scene while still in the vehicle. It's reported that the driver of the truck did not have any injuries from the accident.