TS Chris keeps Middle GA dry through midweek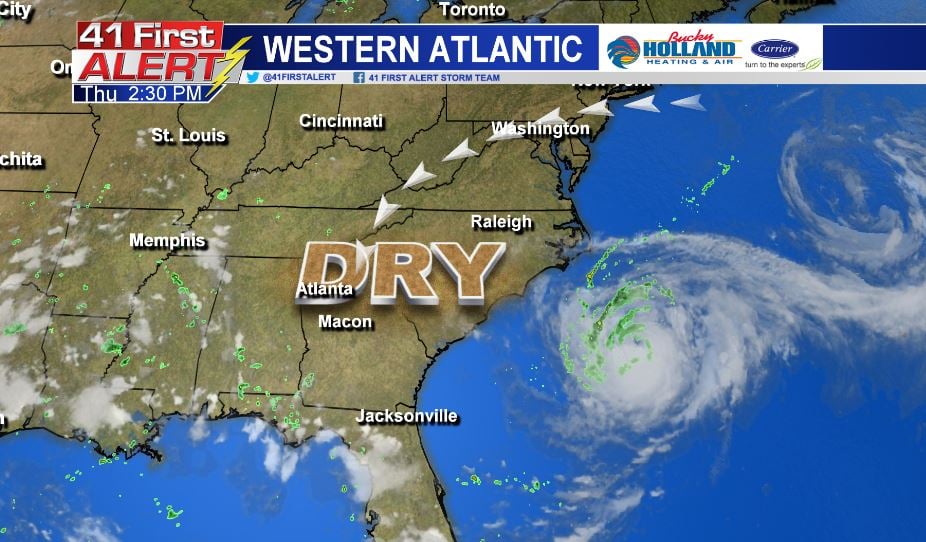 Good evening!
We had a nice July day here in Middle Georgia, with heat and a nice break from the humidity. Tropical Storm Chris has allowed dry air to move in across much of Georgia. Expect this to continue through much of Tuesday, before a stationary front breaks down.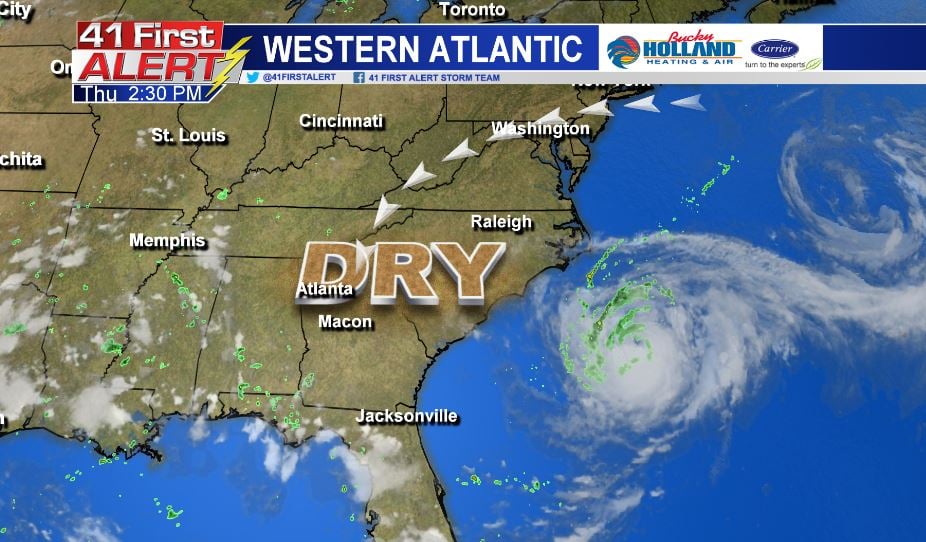 The stationary front will allow us to stay dry, however it will be sunny and hot. Heat index values will be in the upper 90's by the late afternoon with a light breeze.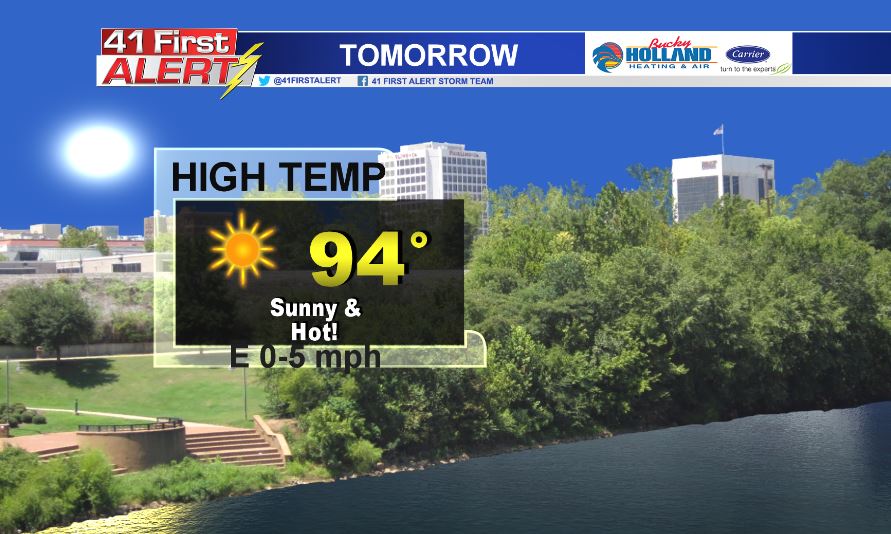 By Wednesday a cold front moves in the southeast and will bring storm chances back across Middle Georgia. We will get a few degrees of a cool down as well, but it will still be in the 90's because it is still July in the south…sorry.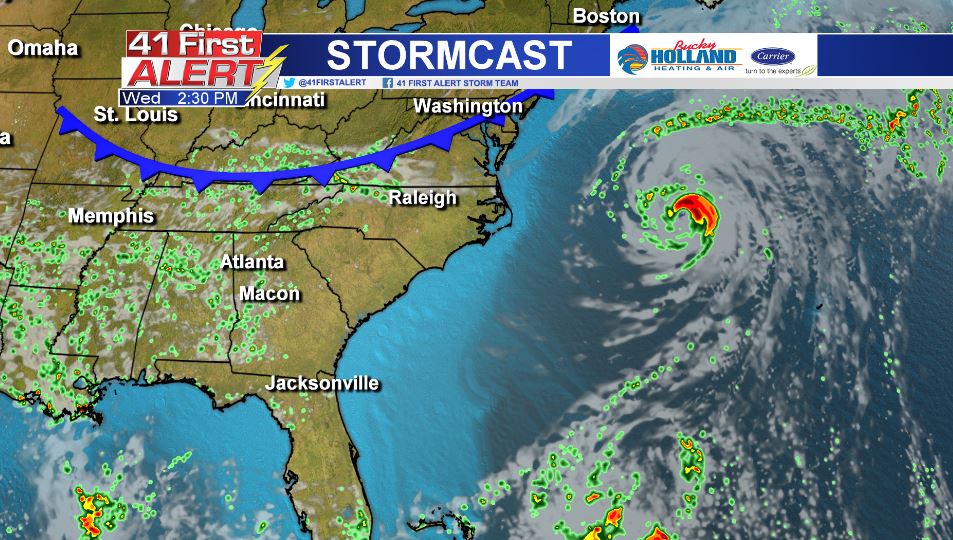 Have a great week!
Chief Meteorologist Cecilia Reeves