Dublin's old Martin Movie House to host first screening in 40 years
DUBLIN, Georgia (41NBC/WMGT) – Downtown Dublin got an early Christmas present this year in the form of a giant retractable movie screen. Now, Theatre Dublin organizers are preparing for the opening night of their first movie screening in nearly a half century.
The curtains are closing on a theater stage that for many years was only a platform for live performances.
"This is the first time in 40 years that people will be able to watch a movie on the big screen at Theatre Dublin," said Tara Bradshaw.
The old Martin Movie House built in 1934 is now the new and improved Theatre Dublin.
"It ran as a movie theater in the late 70's. When it closed, the building fell into disrepair and the community came together and renovated the building and saved it from demolition in 1996," she went on.
From there it became a fine arts center and now 'sort of vintage meets modern' as Bradshaw described it.
The once abandoned movie theater is back to its former glory but this time complete with a $200,000 40 foot wide projection screen.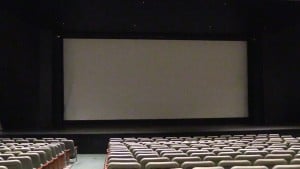 "We have installed the largest retractable seamless screen in the state of Georgia here at Theatre Dublin," said Bradshaw.
But she says the screen isn't all that's new.
"We also have a 17 speaker surround sound system as well as a digital projector," she added.
Bradshaw says people in the community couldn't be any more thrilled.
"We have received calls and emails and texts for months of people so excited about us recreating the movie theater here."
The stage is set and the projector is in place. All they need now are the people in those seats and the popcorn popping. The magic all starts tomorrow evening with a screening of Justice League.
They'll have a 7:00 PM show and 9:45 PM show. If you're interested in buying tickets online you can click the link here.