Thanksgiving dinner may hurt your wallet in 2021
The BBB says supply and demand issues are increasing prices for food across the board.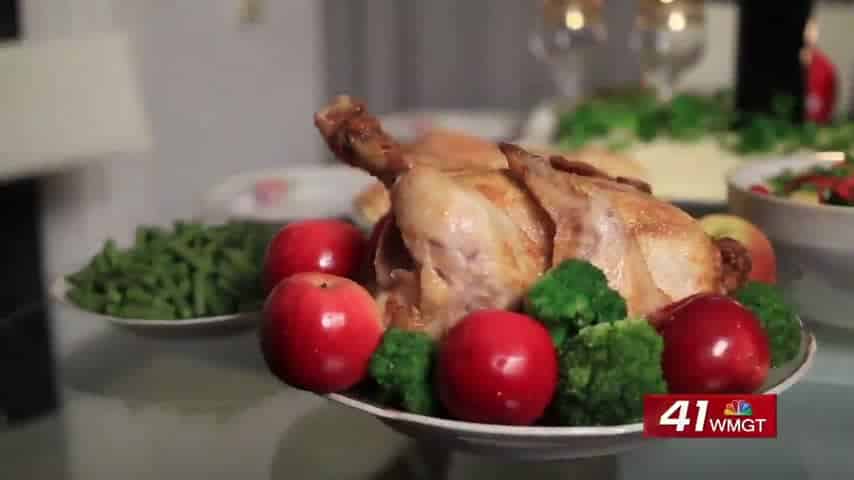 MACON, Georgia (41NBC/WMGT) – Thanksgiving is fast approaching, and as we watch the seasons change, we are also seeing a difference in the prices of food.
"You really do have to stretch it a little further," Better Business Bureau of Central Georgia President Kelvin Collins said. "And when you find the product, you have to pay a little more because there's fewer of them."
The American Farm Bureau found that the average cost for a Thanksgiving dinner last year was down by 4%, only costing about $47.
This year, that price is expected to go up by 5%.
Collins says the rise in prices is a supply and demand issue that is happening nationwide.
"The pay is up for people," he said. "But when you have inflation eating away at your paycheck, then there's less money to go around, and that's what we're seeing right now. "Your dollar is now worth less."
Collins says families can eat smaller meals or host potlucks this year to avoid some of the higher costs. He also encourages families to be prepared to see lots of your favorite Thanksgiving foods missing from store shelves this year.
As most families are finalizing plans for a big meal, other families are just trying to find food to get through the day.
The Middle Georgia Community Food Bank is preparing as best as it can for Thanksgiving by stocking up on more canned goods and shipping them off to local food pantries.
Although they are not expecting a huge spike in need around the holiday, Food Bank President Kathy McCollum says they are seeing more of an everyday need and are expanding to meet that need.
"We work through a network of about 170 partner agencies throughout our 24 county area," McCollum said. "We just updated our list of food pantries, and we have 131 and for the first time in a really long time, we have at least one food pantry that is affiliated with us in each county."
The food bank has not yet received any turkey donations. It encourages people to give to local food pantries throughout the holidays and to save a few cans for after the holiday season as well.
To find a food pantry near you visit, https://mgcfb.org/find-healthy-food/. Just type in your county or zip code and it will lead you to food in your area.