Temperatures near 90 today, steep drop behind incoming front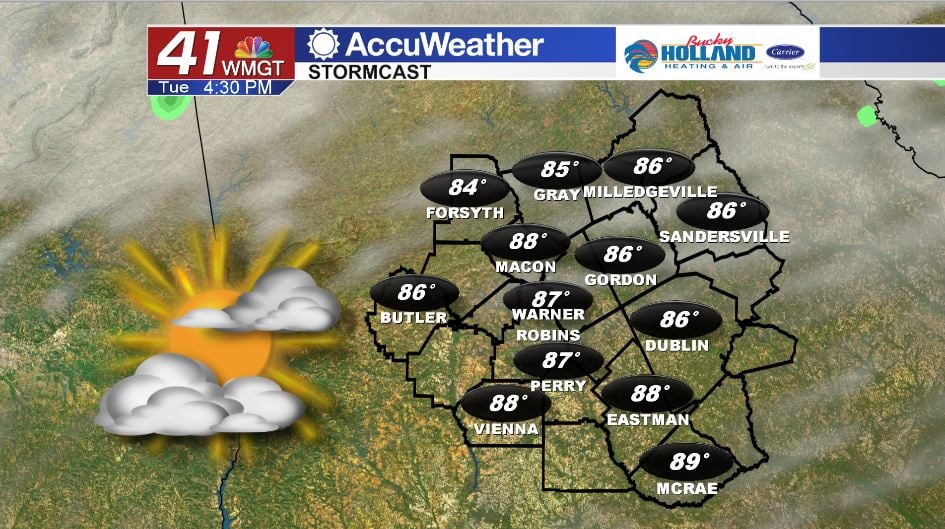 MACON, Georgia. (41NBC/WMGT) – Tuesday will feel more like summer than fall in Middle Georgia as temperatures near 90.
A mix of cloud cover and sunshine will lead to temperatures climbing about 10 degrees higher than normal, topping out mainly in the upper 80's near 90 degrees.
A few isolated showers will be possible across Middle Georgia Tuesday afternoon.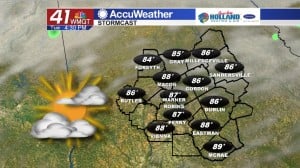 One cold front moved through the Deep South early Tuesday morning, but the cooler air won't arrive until Wednesday when another front pushes the cooler, drier air down south.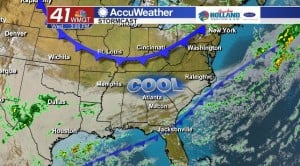 As a result of both these fronts working together to filter colder air southwards, there will be a steep drop in temperatures through the middle and end of the week.
Temperatures are forecast to sit in the low 80's Wednesday, 70's to end the work week, and next week may be even cooler with highs in the upper 60's.
Morning lows will also drop to the 50's and perhaps 40's by Monday morning.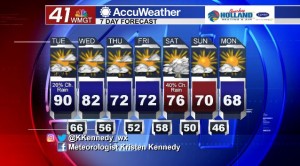 Connect with Meteorologist Kristen Kennedy on Facebook and Twitter for weather updates throughout the day. You can also watch her forecasts Monday through Friday on 41NBC News at Daybreak (5-7 a.m.) and 41Today (11 a.m.).