Taylor County family moves across country for medical marijuana treatment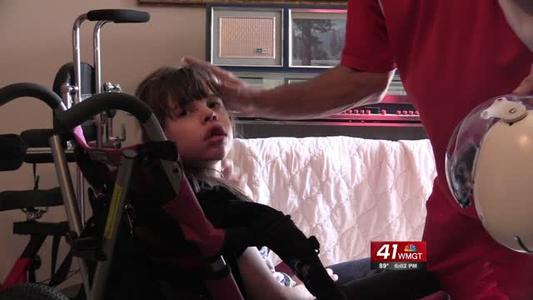 MACON, Georgia (41NBC/WMGT) – A Taylor County family is packing up and moving to Colorado to get medical marijuana treatment for their daughter.
Georgia lawmakers failed to legalize the treatment through House Bill 885.
Prissy Rowe's daughter Ashleigh suffers from rare form of epilepsy called lennox gastaut syndrome, which cause her body to seize numerous times each day.
State Rep. Allen Peake's nonprofit organization Journey of Hope is assisting the family make the trip by paying their rent for a few months, and giving them about $1,000 to get settled.
Rowe says this decision is bittersweet.
"I'm happy. I'm sad that I'm leaving my friends, you know, my job everything I've known all my life," says Rowe.

But she says it's for the best.

"I'm excited that I'm getting this opportunity to give Ashleigh potentially life changing medication," says Rowe.
Ashleigh will be 15-years-old next month, and her parents have never heard her voice. Rowe hopes getting medical marijuana treatments will change that.
"After nearly 15 years…I don't care. I don't care what that word is. I just want to hear it," Rowe says, "I just want to hear her voice. I want to know what's on her little mind."

Once the bags are packed and ready-to-go, there's no looking back.

"We'll always look forward. Keep your eye on the ball…keep going…keep moving forward," Rowe says, "This is home, but I'll always do whatever I think is best for my child."
Currently, the family has not scheduled a moving date. Rowe is still waiting to sell her property and secure.