Suspects Burglarize Dollar General on Houston Avenue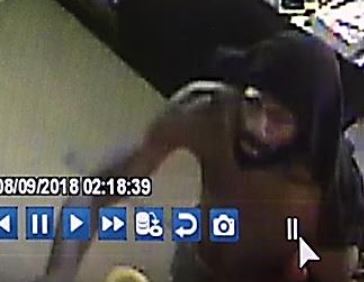 MACON, Georgia (WMGT/41NBC) – The Bibb County Sheriff's Office is trying to identify the suspects who broke into the Dollar General Thursday morning.
It happened at The Dollar General at 3716 Houston Avenue between 2 AM and 2:30 AM on August 9, 2018.
Deputies say the two suspects kicked the plexiglass out of the door frame. One suspect is seen wearing denim shorts with his shirt on his head. The other suspect remained outside the building.
The suspects took a DVD and cigar products.
If you have any information on this crime call Macon Regional Crimestoppers at 478-742-2330. CASE # 2018-86870