Sun returns for the weekend!
Good Evening!
Rain has moved out of Middle GA and has been replaced by patchy fog overnight. The fog should move out quickly tomorrow morning and be replaced by partly cloudy skies. Clearing is expected by the afternoon with highs in the mid 70's.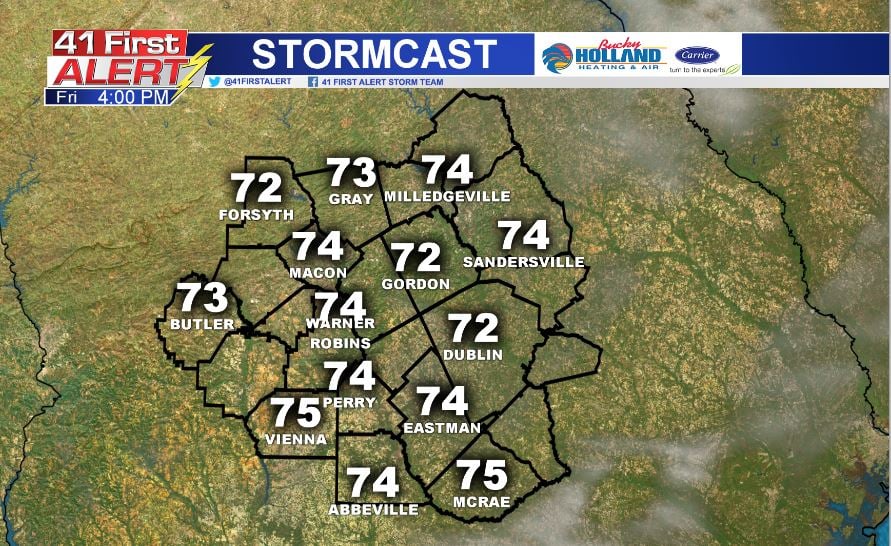 The weekend will see the return of full sunshine, but a dry cold front will usher in a cooler day (by a few degrees), but will keep the conditions nice heading into next week.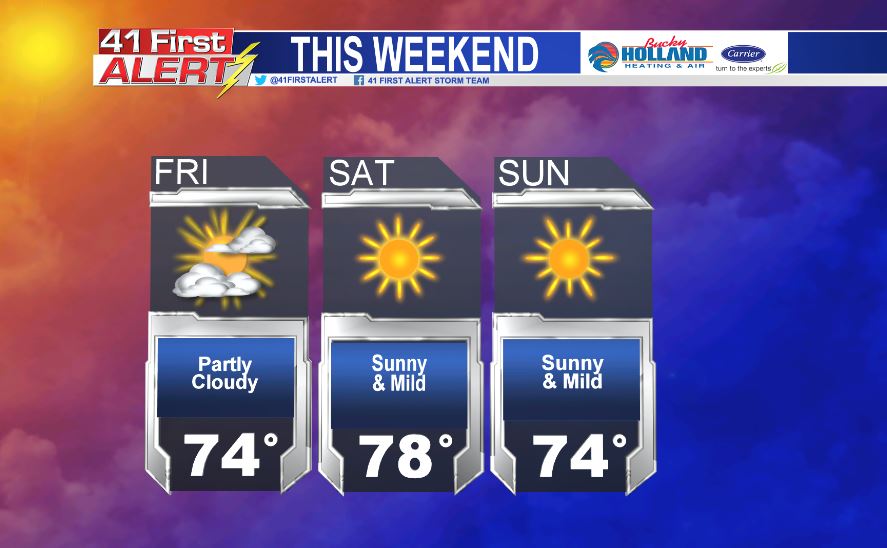 So, put the umbrellas away because you won't be needing them for quite a while!
Chief Meteorologist Cecilia Reeves
PS- Roll Tide to Calvin Ridley, the newest member of the Atlanta Falcons!!!