Summer S.T.E.M. Camp teaches girls to build websites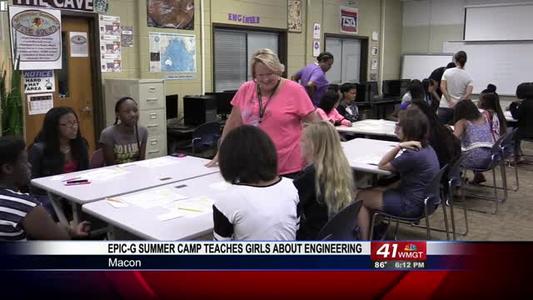 MACON, Georgia (41NBC/WMGT) – A S.T.E.M. summer camp is teaching girls all about engineering.
EPIC-G focuses on science, technology, engineering, and math activities. Campers built their own jewelry boxes, designed web pages, and created a custom lip gloss formula. Organizers want girls to know there are many career options available for women.
"This is a way of teaching girls about standards and specifications and how to apply them not only to engineering, but into their life. How to make good decisions to reach the goals that they're trying to reach," explains Dr. Sadorva Johnson, the engineering teacher at Westside High School.
The girls will take a tour of the Go Fish Education Center in Perry tomorrow. It's part of their science learning.