Students craft crosses for old African-American cemetery in Dublin
Cross the Creek Cemetery in Dublin was established in 1906.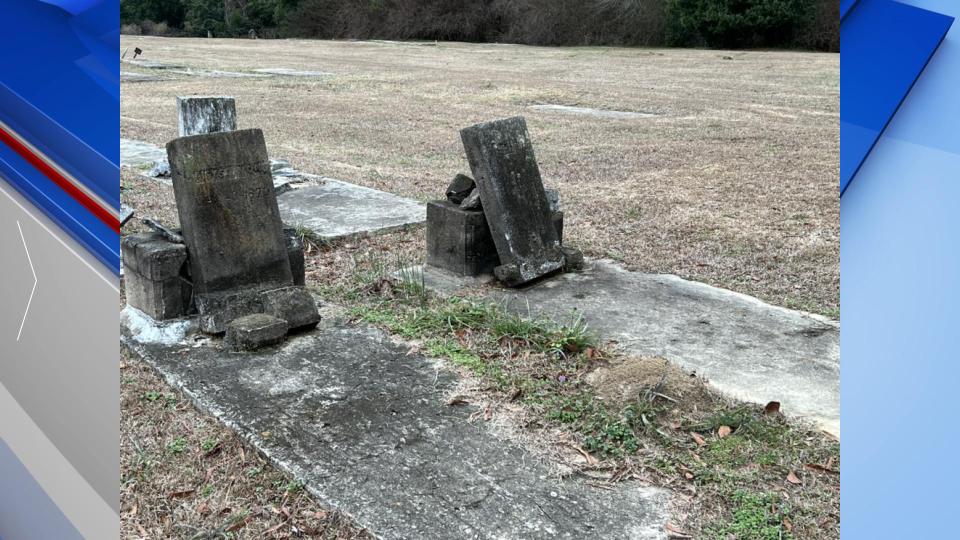 DUBLIN, Georgia (41NBC/WMGT) – Students at Dublin High School are doing their part to help restore an old African American cemetery. Cross the Creek Cemetery  in Dublin was established in 1906. The City of Dublin says more than a thousand bodies are buried there. The city stopped using the cemetery in 1965 due to a lack of space.
"When I first went out there I was a little perturbed, because it was not kept up like Northview Cemetery," said former Dublin interim mayor and city councilwoman Julie Driger. "It was a city cemetery, so I figured it should of been kept up like Northview. But it wasn't."
Driger says she first visited Cross the Creek Cemetery in 2020. Bothered by what she saw, Driger went to Dublin City Hall. She made it her mission to honor the memory of the people buried there.
City of Dublin crews cleared the cemetery grounds, planted trees, added benches and paved a road to the site. But now the gravesites needed markers. That's when students at Dublin High School stepped in.
"It's over a thousand bodies buried there," said Driger. "Some of them have markers and some don't."
Driger requested the city purchase supplies for the markers. The supplies arrived in Dublin in November. Since then students have worked in class and before and after school to create crosses.
"It brings joy into my heart to be able to remember people," said Dublin High School sophomore Celina Wiggins.
The small crosses are made out of PVC material. The hard plastic is mostly used for pipes. Dublin High School construction teacher Mike Shepherd says the crosses will be able to withstand the weather, without needing to be replaced.
Later this month, the students from Skills USA and the Beta Club will visit the cemetery and place the 488 crosses.
Cross the Creek Cemetery is located about five minutes from downtown Dublin behind the current water treatment plant on Parker Dairy Road. The City of Dublin says several notable people are buried there, including the grandmother of boxing champion Sugar Ray Robinson.