Still sunny and warm as we head through the week
Good Evening!
A string of nice days continues as we head through the end of the week! Sunshine returns on Thursday as highs make it back into the mid 80's. High pressure continues to send southerly winds our way.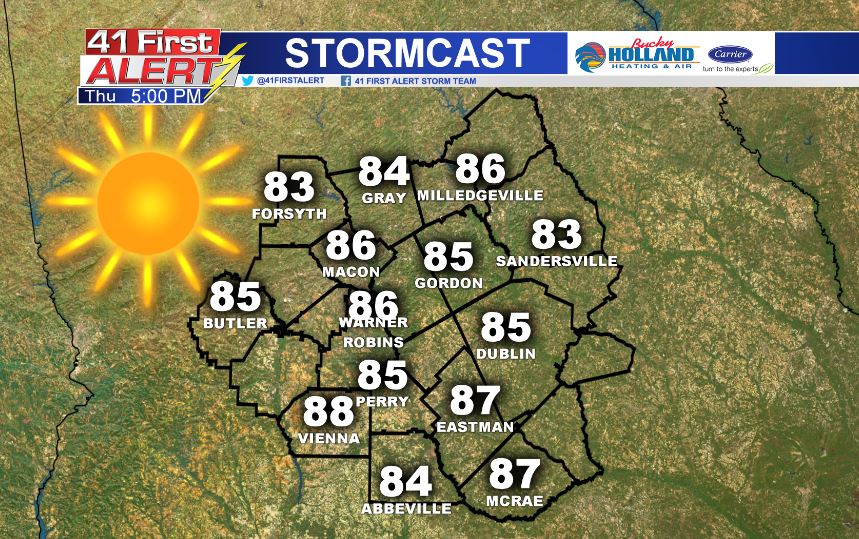 Storms in the Great Plains region start to shift east as we head into the weekend along a cold front that will eventually bring cooler temperatures and a few storm chances in Middle Georgia, but Friday looks like another nice day!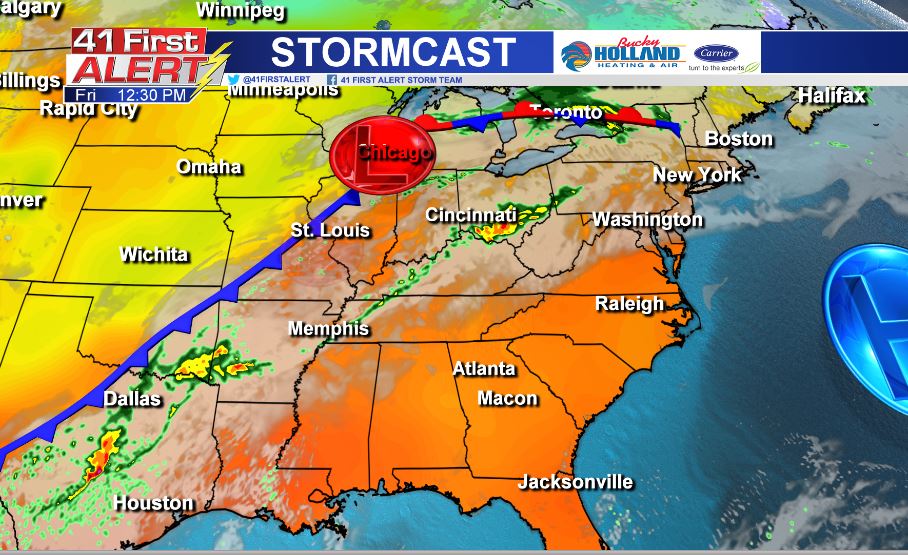 Heading into the weekend we start to finally see a few rain chances beginning on Saturday afternoon and lingering into next week.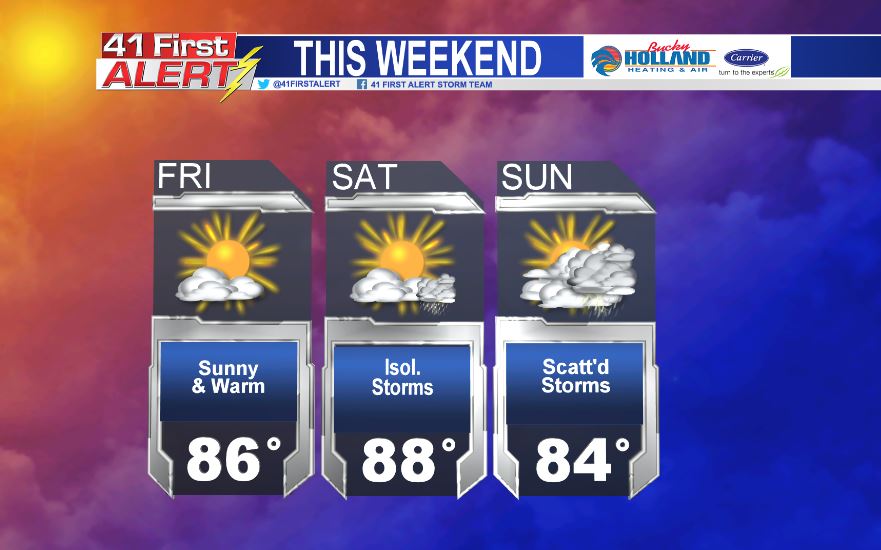 Just make sure you grab the umbrella into next week, because a big pattern change is on the way, and rain chances will hang around through much of next week.
Chief Meteorologist Cecilia Reeves